Fairmont Banff Springs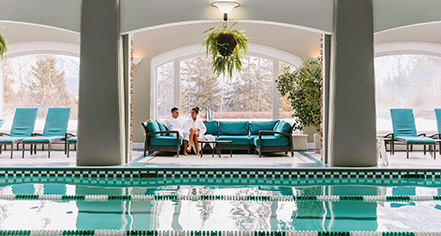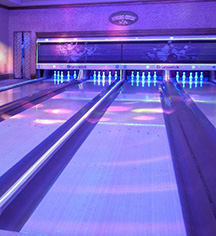 Activities & Events
Fairmont Banff Springs provides guests with a wealth of activity and amenities on-site to keep guests occupied for the entirety of their stay. Family swim time at the pool, wilderness walks along the Spray River, ice skating, tobogganing, trivia night, and Bingo are just some of the available family activities. For kid-exclusive events, Fairmont Banff Springs offers pajama parties, as well as holiday activities like building an indoor igloo and treat decorating. Fairmont Banff Springs also features the Banff Springs Bowling Center as part of the hotel, which provides hours of entertainment for guests of all ages.
Those seeking time away as a couple can visit the pool, partake in spa services at the Willow Steam Spa at Fairmont Banff Springs, golf at the renowned golf course, and shop at the on-site stores. There is a wealth of activity year-round to partake in, no matter age or skill level. There is never a dull moment at the Fairmont Banff Springs.
Of course, there is a free tour of the Castle in the Rockies. Explore the grand halls of Fairmont Banff Springs on a guided tour of this magnificent location. All that's needed is a room key.
Guest Services and Amenities
Airport transportation
Area shuttle (surcharge)
ATM/banking
Babysitting/childcare
Bar/lounge
Bell staff
Business center
Coffee shop/café
Concierge services
Dry cleaning/laundry service
Elevator/lift
Express check-in
Front desk (24 hours)
Full-service spa (including hair salon, tub, steam room, and sauna)
Gift shops
Housekeeping
Luggage storage
Multilingual staff
Newspapers in lobby (complimentary)
Parking, including valet and self-parking (surcharge)
Pet-friendly
Picnic area
PressReader electronic newspaper service
Safe-deposit box at front desk
Turkish bath/Hammam
Unlimited business internet access
Wheelchair accessibility