Fairmont Banff Springs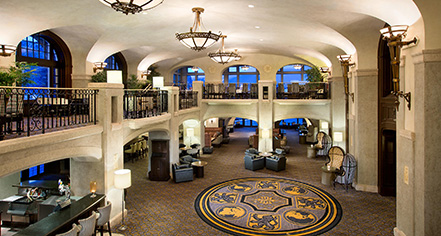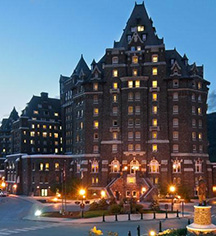 History Mystery
Which historic hotel nestled in the heart of a UNESCO World Heritage Site in Canada is nicknamed the "Castle in the Rockies"?
If you guessed Fairmont Banff Springs (1888) Alberta, Canada in you guessed correctly!
Fairmont Banff Springs is the luxury stop in the heart of Banff National Park, a UNESCO World Heritage Site. Built by the Canadian Pacific Railway to pursue a grand vision of opening up the Canadian west to tourists, Fairmont Banff Springs has had over 100 years of providing a sophisticated resort experience. The Fairmont Banff Springs has been a shining example of Canadian hospitality from its inception. William Cornelius Van Horne, the General Manager of the Canadian Pacific Railway, recognized the tourism potential of the Canadian west and believed that traffic on the Canadian Pacific Railway needed to be increased. To accomplish this, he decided to build a succession of lavish luxury resort hotels along the rail line through the Rocky and Selkirk Mountains. Nicknamed the "Castle in the Rockies," this hotel has provided guests with an incomparable access to the beauty of the Canadian mountainside and all it has to offer.
Learn more about Fairmont Banff Springs and book your next stay.