Fairmont Banff Springs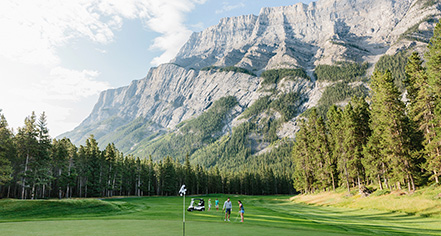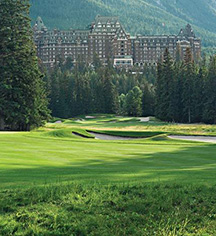 Local Attractions
The Rocky Mountain location of the Fairmont Banff Springs is hard to beat as the local attractions are limitless. Due to the excellent conditions, the skiing offered in the area is unparalleled, varied, and exhilarating. The Fairmont Banff Spring hotel is in the heart of Banff National Park in Alberta, Canada, and as such, there are outdoor ice-skating rinks, snowshoeing, sleigh rides, and shopping.
Banff Gondola
Journey to the top of the Banff Gondola to see a whole new side of the Canadian Rocky Mountains. This mountaintop experience showcases a spectacular panoramic of Banff National Park and will heighten every sense.
Banff Upper Hot Springs
Relax in the steamy hot mineral waters of the Banff Upper Hot Springs, which have been a go-to spot for over 100 years. Visitors can enjoy the unique signature of minerals that flow from the springs while looking out over the Canadian Rocky Mountains.
Canadian Rocky Mountains
Visit the spectacular, awe-inspiring mountains the Fairmont Banff Springs calls home. Take one of the many wildlife and historic tours available or strikeout on the trails of Banff National Park to see the beauty of the Canadian Rocky Mountains.
Whyte Museum
Visit the Whyte Museum of the Canadian Rockies in Banff and learn the history and culture of this unique mountain area. The museum offers a glimpse of the "spirit of the wilderness" through its displays and programs, and its galleries feature the largest collection of Canadian Rockies art and historical artifacts.