Fairmont Château Laurier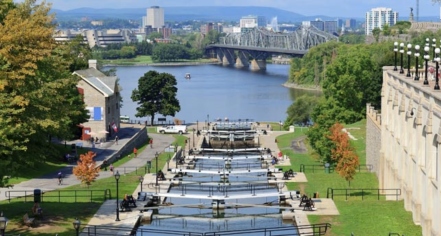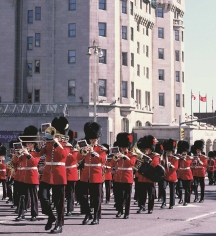 Local Attractions
Explore the rich community where the Fairmont Château Laurier calls home. Ottawa has various festivals, enlightening city tours, exciting winter sports, and a world-renowned orchestra. Take in a hockey game, visit a nearby golf course, relax in a Scandinavian bath, or visit the vibrant ByWard Market. Ottawa is Canada's capital, on the border between Ontario and Quebec, offering the best of both British and French inspiration.
ByWard Market
Visit this year-round farmer's market, where visitors can purchase maple candies, fresh flowers, one-of-a-kind jewelry, and try the Beavertail, an oblong fried dough covered in cinnamon and sweet toppings.
Rideau Canal
Stroll along the Rideau Canal, a strategic shipping canal that was built in 1832 as a defensive measure in case of American invasion and is now a UNESCO World Heritage Site. Now used primarily for pleasure rather than commerce, the canal features paved paths for walking or riding a bike, while in the winter a long section is converted into the world's second-longest ice-skating rink.
Parliament Hill
Take a tour through the seat of the Canadian government on Parliament Hill. This National Historic Site of Canada has been home to the capitol of Canada since 1858 and features a variety of historic structures and statues. Visitors can enjoy one of the guided tours and view the pageantry of the Changing of the Guard ceremony.
Canadian Museum of History
Learn the history of human life in Canada at the Canadian Museum of History. With archeological finds, history of indigenous groups, and the world's oldest hockey stick, the interactive exhibits at this museum bring Canada's past to life for participants of all ages.
National Gallery
Admire the pieces housed in the National Gallery, formed back in the 1880s.Visitors will find more than 65,000 works from international and nationally known artists. With artists from Andy Warhol to Francesco Salviati, the gallery's collection will fascinate and intrigues everyone who visits.