Fairmont Le Château Frontenac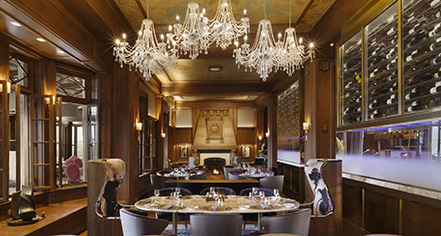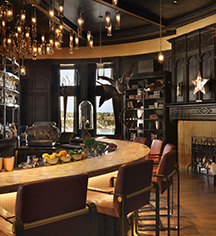 Dining
Offering a unique combination of contemporary cuisine and century-old traditions with a choice of dining to suit every mood, Fairmont Le Château Frontenac's restaurant range from classic continental and regional cuisine in elegant settings to light casual fare. Fairmont Le Château Frontenac offers dining options for every palate.
Discover the new Champlain Restaurant, the 1608 - Wine & Cheese Bar, and Bistro Le Sam. Each dining experience at the Fairmont Le Château Frontenac reflects its heritage, while keeping up with the latest culinary trends. Local, fresh, and innovative are Executive Chef Baptiste Peupion's pillars upon which he and his talented culinary team create new menus.
1608 – Wine & Cheese Bar
Inspired by the year of Quebec City's founding on the very exact site of this Bar, the new 1608 Wine & Cheese Bar will offer one of the largest varieties of top Quebec cheeses in Canada, sourced from its unique Cheese Room, and coupled with the top wine selections the world has to offer. Overlooking the St. Lawrence River, this new bar will showcase one of the province's most stunning views.
Champlain Restaurant
A classic landmark restaurant re-invented, featuring cutting edge regional cuisine created by one of Quebec's hottest restaurant chefs - Stephane Modat. Blending the very best of its heritage features with the latest design trends, the Champlain creates a unique and memorable culinary discovery that is second to none.
Bistro Le Sam
Le Sam, a new "Bistro Evolutif," inspired by discoverer Samuel de Champlain - showcases some of Quebec's hottest culinary trends offered in an informal, relaxed atmosphere featured from its showcase open kitchen. Le Sam Bistro & Bar Atrium offers exceptional views of the St. Lawrence River.