Fairmont Le Château Montebello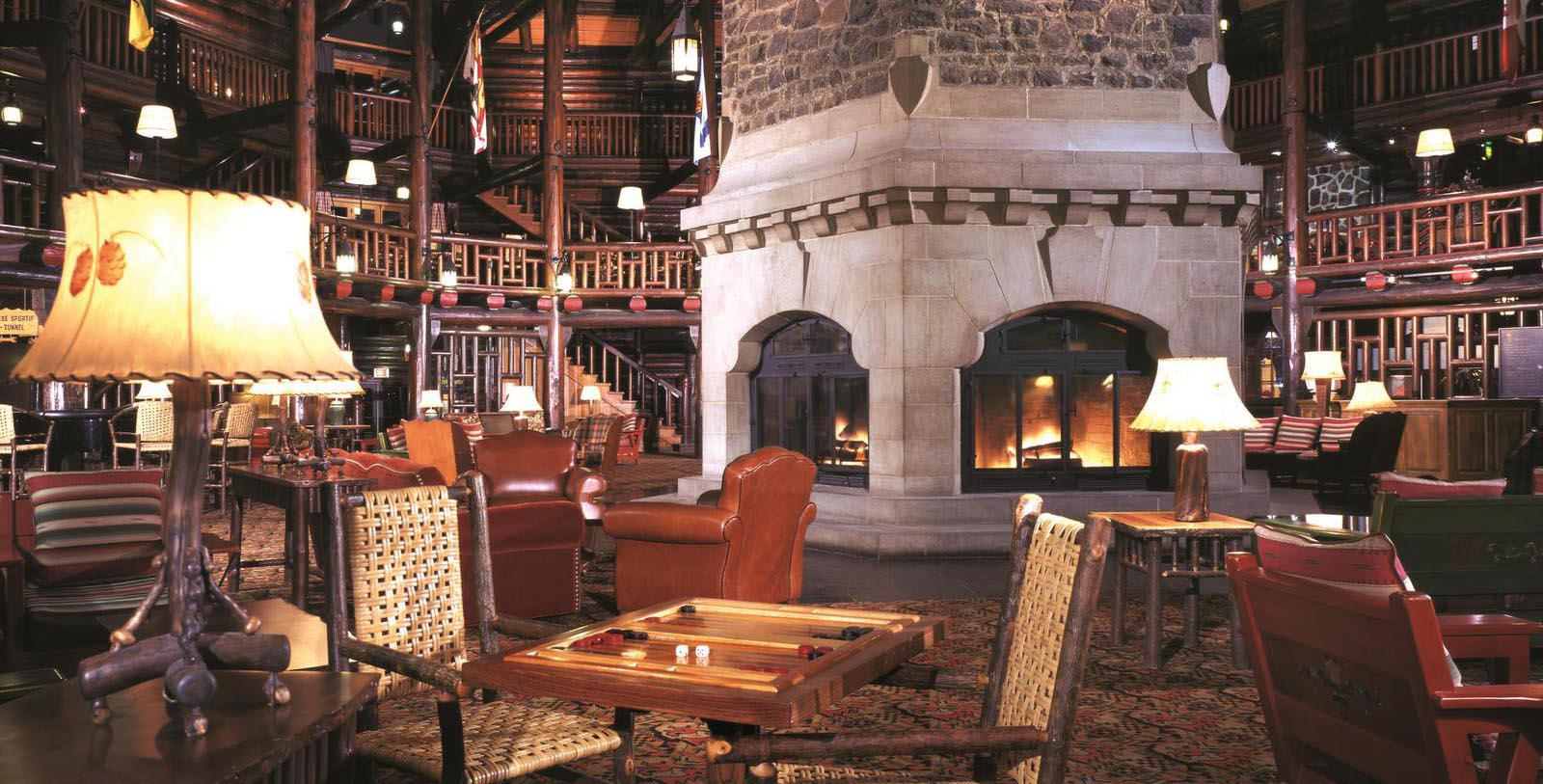 History
Fairmont Le Château Montebello was constructed during an era marked by global industrialization following World War I and before World War II.
Fairmont Le Château Montebello is built on the grounds of what was once a 17th century Seigniorial estate acquired by Bishop Laval, first Bishop of Quebec, from the West Indies Company in 1674. It was then purchased by the Papineau Family in 1801. During ownership of the property, the Papineau family built a grand manor house which still stands today and is recognized as the Manoir-Papineau National Historic Site of Canada.
In the late 1920s Swiss-American Hubert Saddlemire dreamed of building the Château after being inspired by similar structures in the Swiss Alps and employed Finnish master builder Victor Nymark to supervise the construction. Creation of the Fairmont Le Château Montebello began in February 1930 and was completed just four months later. During peak building, there were over 3,500 workers stationed in various camps on the grounds of the resort. Over 10,000 red cedar logs were cut and set by hand to create the three main buildings of the resort that would come to be known as ""Lucerne-in-Quebec.""
For its first 40 years, the château was home to the exclusive Seigniory Club, whose elite roster included individuals such as former Prime Minister Lester B. Pearson, Prince Rainier, and Princess Grace Kelly of Monaco. In 1970, ownership of the resort was transferred to Canadian Pacific Hotels, who renamed it Le Château Montebello, and opened the resort to the public for the first time in its history. Since its debut as a public resort, Fairmont Le Château Montebello has become one of the primary luxury destinations in Eastern Canada.