Fairmont Le Manoir Richelieu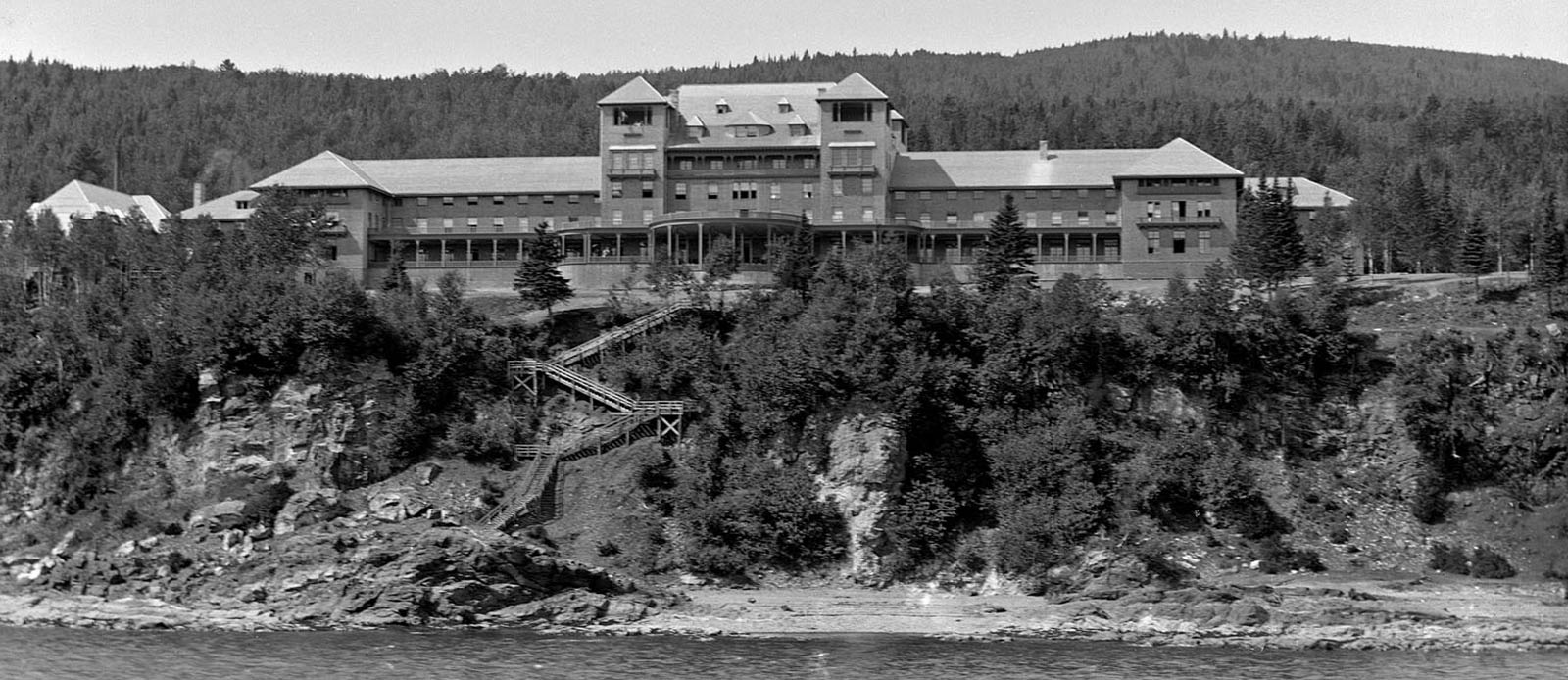 History
Fairmont Le Manoir Richelieu was constructed during the historic reign of the United Kingdom's famed Queen Victoria, who sat on the British throne from 1837 to 1901.
In 1899, architect Edward Maxwell constructed the building that would become the Fairmont's Le Manoir Richelieu atop the Pointe-au-Pic bluffs. Maxwell had created the building for the Richelieu and Ontario Navigation Company. Sportsmen had been visiting the Charlevoix region since 1761 for fishing and general relaxation. Inspired by the beautiful views of the nearby St Lawrence River, hoteliers then transformed the place into a world-class, luxury resort to serve these visitors. Le Manoir Richelieu quickly became popular due to its enviable location and ambiance. John Archibald, a renowned Canadian architect, later renovated the hotel in 1929 to resemble its current appearance, redesigning the building in the style of a French castle.
The hotel's proprietors also constructed an 18-hole golf course on the grounds around the same time Archibald renovated Le Manoir Richelieu. It first opened in 1925, with former President William H. Taft attending its inauguration ceremonies. Designed by British architect Herbert Strong, the course quickly became a primer destination for avid golfers. In the early 2000's, Canada's Gold Ranking Magazine rated the Le Manoir Richelieu, "Canada's Golf Course of the Year." In 2004, Le Manoir Richelieu added 9 more holes to the original 18, reconfiguring the entire course layout in the process.
In 1998, Loto-Quebec, Canadian Pacific Hotels and Resorts, and the FTQ union purchased the resort, investing more than $140-million into Le Manoir Richelieu for further renovations. Reopening a year later, the resort has continued to impress guests. Since the relaunch, Le Manoir Richelieu has regularly received international praise for its world-class hospitality and accommodations. The Charlevoix restaurant at the resort received the prestigious AAA/CAA Four Diamond Award in 2012, and the Moment Spa won the title of "Best Luxury Hotel Spa" at the 2017 World Luxury Spa Awards.