Fairmont Le Manoir Richelieu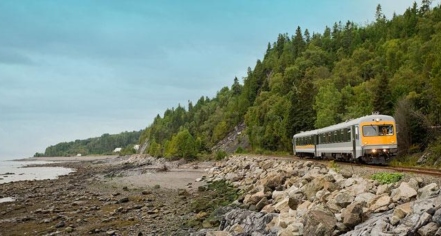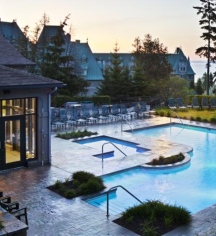 Local Attractions
The rich area Fairmont Le Manoir Richelieu calls home features picturesque, grand views but there's so much more to do than just look at it! Authentic gastronomy, sport fishing, whale watching, and snowshoeing are available to guests seeking to travel around Charlevoix. The flavor trail will delight taste buds while the Domaine Forget and Astronomie Charlevoix are memorable experiences. Kitesurfing, paddle boarding, outdoor yoga, skiing and helicopter rides will keep visitors to the area active and engaged in the most exciting of physical activity while showing off the beautiful landscape that is Charlevoix.
Le Train de Charlevoix
Climb onboard this train for gorgeous riverside scenery and picturesque towns along the Quebecois coastline and St Lawrence River.
Malbaie River
Chock full of salmon and ripe for fishing, as well as a perfect picnic spot, Malbaie River is the perfect place for guests looking to relax and enjoy the old-growth groves of maple and elm.
Observatoire Astronomique de Charlevoix
The astronomy observatory in this heritage building is the only one in the region open to the public. When skies are clear, visitors can discover the wonders of the universe and observe the beauty of the starry night sky.
Domaine Forget
As a venue dedicated to music, visual arts and nature, Domaine Forget is only 15 minutes away from the hotel. It features diverse programming, including concerts and festivals, and a sculpture garden, with a promenade displaying 27 sculptures.
Whale Watching
Between May and October, take a day trip for view these majestic creatures in the wild. Enjoy the natural beauty of the area while hoping to catch sight of a whale breaching the surface.
The Charlevoix Flavor Trail
Taste locally made beers, ciders, cheeses, chocolates, and meats on 42 unique stops from Petite-Rivière-Saint-François to La Malbaie. There is no better way to connect with the local gastronomic culture than through the Charlevoix Flavor Trail.