Fairmont The Queen Elizabeth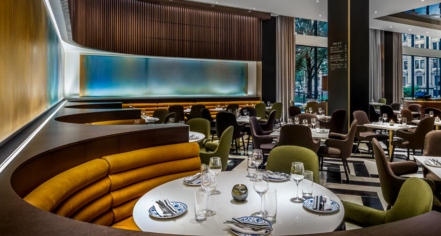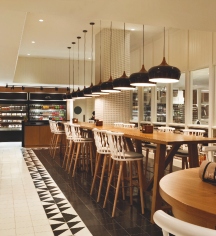 Dining
The dining establishments at Fairmont The Queen Elizabeth employ passionate, accomplished professionals to create delectable culinary fare. Open to both guests and locals is Rosélys Restaurant, Nacarat Bar, Marché Artisans, and Krema Café. In-room dining is also available.
Rosélys Restaurant
Inspired by the Montreal flag, Rosélys combines French elegance with English flair. Get ready for a memorable gastronomic experience from morning until night while savoring fresh produce from the Marché Artisans. Rosélys is a friendly restaurant where guests eat well and want to come back for any occasion.
Nacarat Bar
The atmosphere draws its inspiration from the fusion between the glam-rock era of Ziggy Stardust and the modernity of the 21st century. Sensual and sophisticated, the bar creates an electrifying energy. Its name designates vibrant shades of orange-red.
Marché Artisans
The Marché Artisans is a unique concept for Canadian hotels, as it is a specialty grocery store. Guests will find fresh seasonal products, ready-made meals, and gourmet products. The market also provides a meat and fish shop, a bakery, a pastry shop, a crêpe station, and much more.
Krema Café
This gourmet café comes to life from the delicate aromas of freshly baked products and grounded coffee beans. Enjoy a moment of relaxation by the fireplace, or watch the activities of downtown Montreal through the café's panoramic windows. Come and discover the original tastes from the drinks prepared by the talented baristas at Krema Café.