Festningen Castle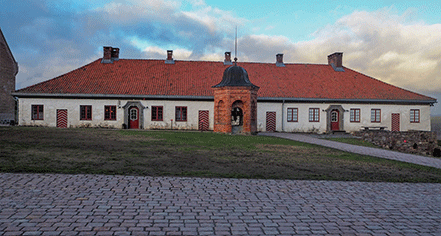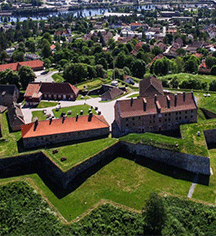 Local Attractions
Kongsvinger Museum
This museum consists of three separate structures, Gyldenborg, Aamodtgården , and Skinnarbøl School Museum. Gyldenborg. This collection of buildings contain exhibits and artifacts from Norway's cultural history.
Old Town Kongsvinger
The oldest portion of Kongsvinger consists of residences and trade houses from the 1700's and the 1800's. This part of the city grew in conjunction with the fortress that is now home to the Festningen Hotel & Resort.
Kvinnemuseet
Located in a building that dates back to 1857, this women's museum documents the life and work of women in Norway throughout history.
Odalstunet
This museum has a collection of artifacts relating to farming and domestic life from the 1700's onward. This includes tools, furniture, utensils, and buildings including a farm house and a common granary from 1787.
Magnor Glassworks
Take a scenic drive to Eidskog and visit the home of Magnor Glassworks. This glass company can trace its origins back to 1830. Magnor Glassworks has created glassware designed by Norwegian fashion designer Per Spook.