Fort Seengh Sagar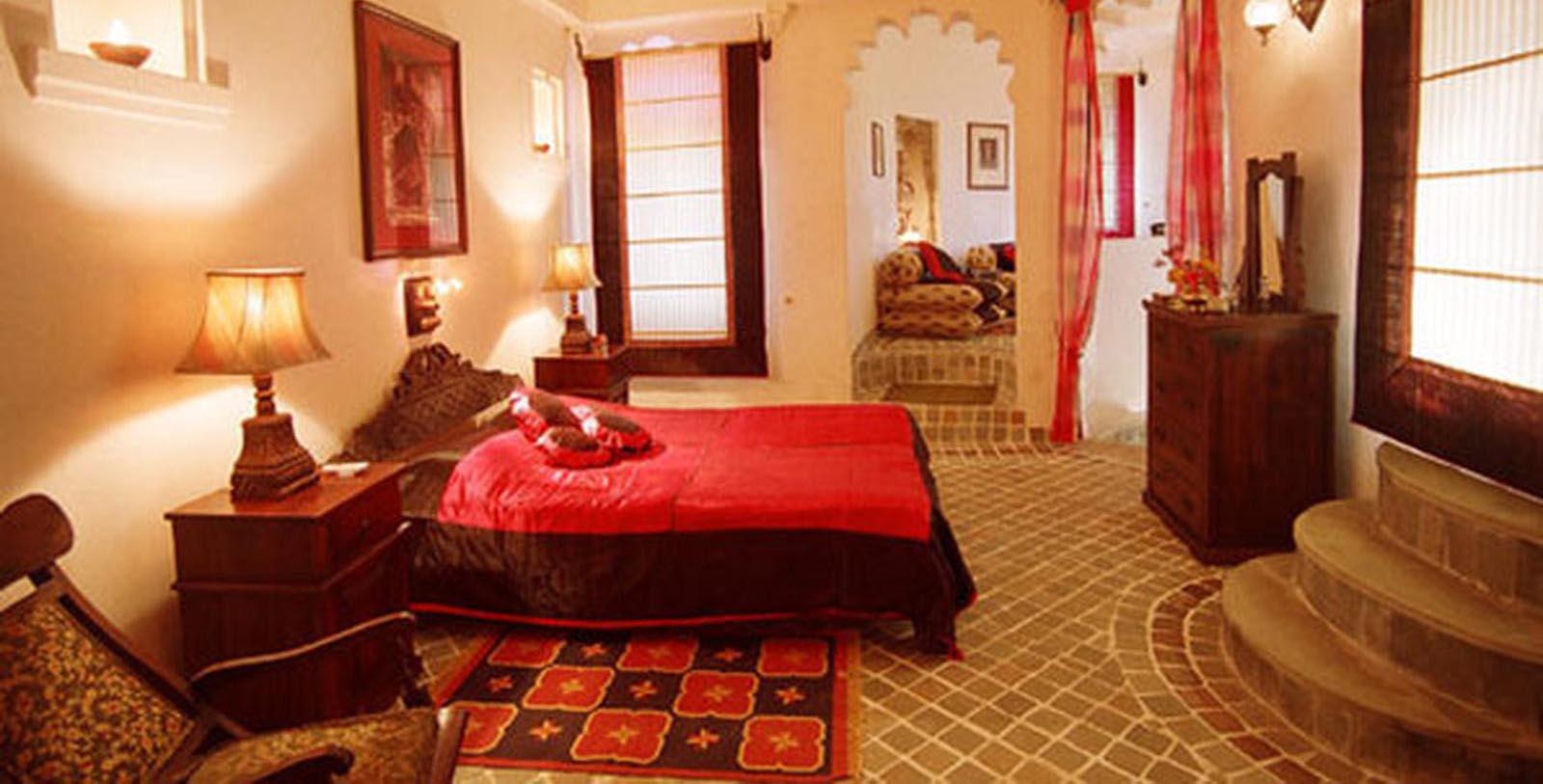 Accommodations
Fort Seengh Sagar boasts three large guestrooms, all which include a private bath and balcony looking out across the lake and surrounding hills, and a sitting area that can be converted into an extra room. Named after raags, a series of distinct melodic Indian modes, the guestrooms have been decorated with luxuriant fabrics and bold colors, highlighting the diverse seasons and moods of each raag. Maintaining a classic Rajasthani style, Fort Seengh Sagar exudes a traditional feel while retaining the luxury of modern comforts. Though available to rent by room, Fort Seengh Sagar's intimate size, secluded location, and fine amenities have heightened its popularity among private parties and larger families to rent as a villa.
Featuring a sitting area, large dining terrace, and a smaller, covered dining area, Fort Seengh Sagar offers a blend of tranquility and indulgence. The stunning fortress also includes a beautifully ornate courtyard with a fountain in the center that runs during the summertime, as well as a firepit during the monsoon season.
Fort Seengh Sagar, a charter member of Historic Hotels Worldwide since 2012, dates back to 1670.
Amenties
Air-conditioning
Hair dryer
Non-smoking rooms
Safe
Internet
Minibar
Tea Kettle