Fort Seengh Sagar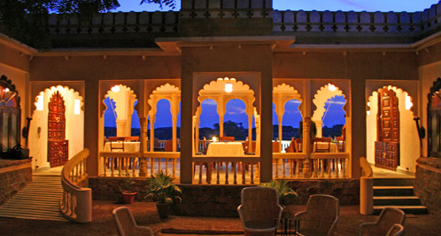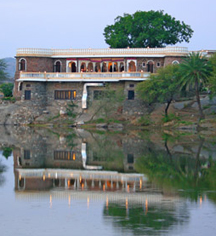 History
Akin to sister property Deogarh Mahal, Fort Seengh Sagar's history reaches back to the 15th century during the bitter rivalry between the Mewar and Marwar regions. The fort was constructed at the same time as the Deogarh Mahal, in 1670, when the descendants of Chunda Ji Sisodia were able to claim the land and build private residences and fortresses to designate their territory.
In 2005, the fortress was converted into a magical villa, optimizing the space with resplendent guestrooms, a majestic patio area, and modern amenities to complement the Rajasthan-styled decor.
Today, Fort Seengh Sagar is owned and operated by Col. Randhir Singhji, the Thakur of Deogarh, and his son, VB, who are passionate about integrating the significant history while maintaining a luxurious property catered to guests looking for the royal treatment.
Fort Seengh Sagar, a charter member of Historic Hotels Worldwide since 2012, dates back to 1670.