Fossheim Turisthotell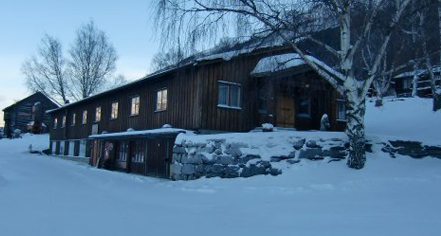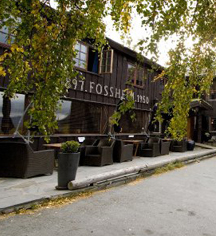 Meetings & Groups
Dr. Garmos Institute
A modern-style facility with the walls adorned with old-portraits, the Dr. Garmos Institute is located in the basement of the Amerika annex, fashioning a bar, with a stage for live performances or speakers, and space that can accommodate up to 60 guests. Attached is a private dining room available for up to 12 guests.
Library
Ideal for small meetings or dinner parties, the library can accommodate up to eight guests and offers a grand view of Lom and the surrounding mountains.
Peisestugu
A popular lounge area before and after dinner with an aperitif or coffee, the Peisestugu invites a whimsical ambiance ideal for an intimate meeting.