Fru Haugans Hotel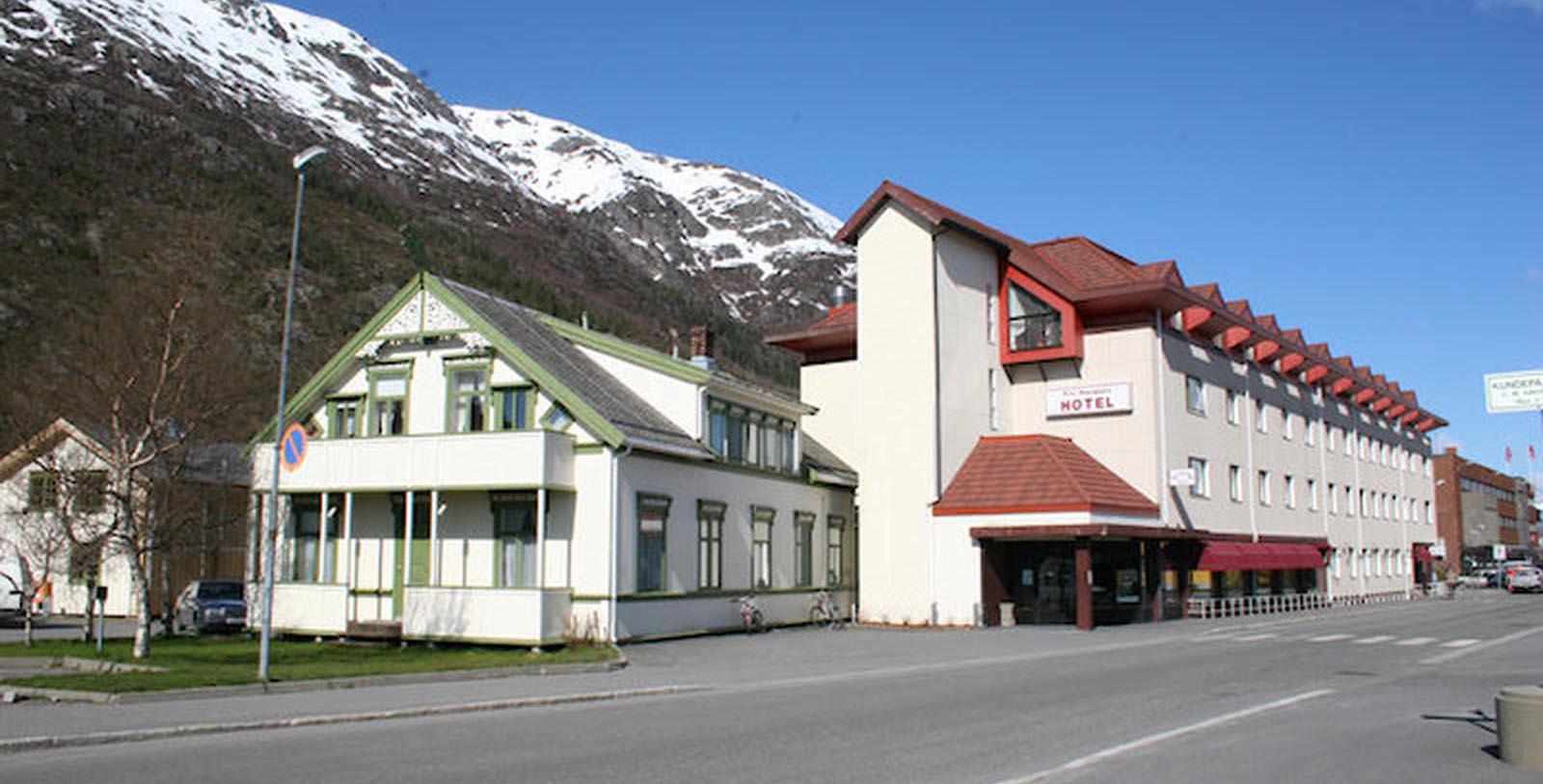 Explore
• Explore Regimentsbygningen just moments away. Originally constructed in 1911, this historic structure was once the headquarters for the Søndre Hålogaland Infantry Regiment No. 14.
• Visit the Lomsdal–Visten National Park nearby. This outstanding outdoor destination is defined by its steep djords and dense woodlands. There are many ruins of the native Sámi who once inhabited the region for centuries.
• Travel to the Saltfjellet–Svartisen National Park. Located just north of Mo i Rana, the Saltfjellet–Svartisen National Park is one of the largest of its kind in the country. It features a landscape that is filled with all sorts of natural wonders, including the Svartisen glacier.