Fru Haugans Hotel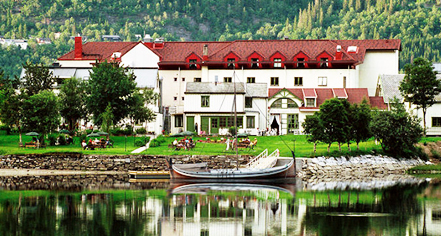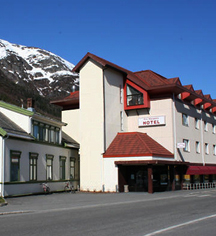 Local Attractions
Sjøgata
Located in the south end of Sjøgata,the picturesque streets of the buildings from the 1800s restored to its original style create a historic tour of Norwegian heritage. Galleries, cafes, guesthouses, and the Helgeland Museum allow for a fun educated day.
Shopping
Mrs. Haugan's Hotel in the center of the Sjøgata, on Mosjoen square, with group of local merchants offering authentic regional specific items.
Fishing Vefsna
The Vefsna watercourse is among the best salmon rivers in Noroway. In the 1800s, British anglers and families introduced locals to the sport should be exercised and has remained a popular pastime.
Golf
Located 15 kilmoeters north of Mosjoen, Hell Mountain featuers a challenging 9-hole golf course, driving range, and club house with magnificent views.
Friskhuset
Just a short walk from the property, the fitness center offers aerobics, spinning, circuit training, MRL, personal training, and sauna.
Giant Hill Alpine
Only a 10 minute drive away from Fru Haugans Hotel, Giant Hill Alpine is large and popular ski resort with three lifts and reasonable rentals.
Hiking
Trails are plentiful, running along the mountains to Marsøra and start just across the river. Hiking is especially popular during the summertime, with a trail leading up the mountains offering panoramic views over the city.