Gamla Værket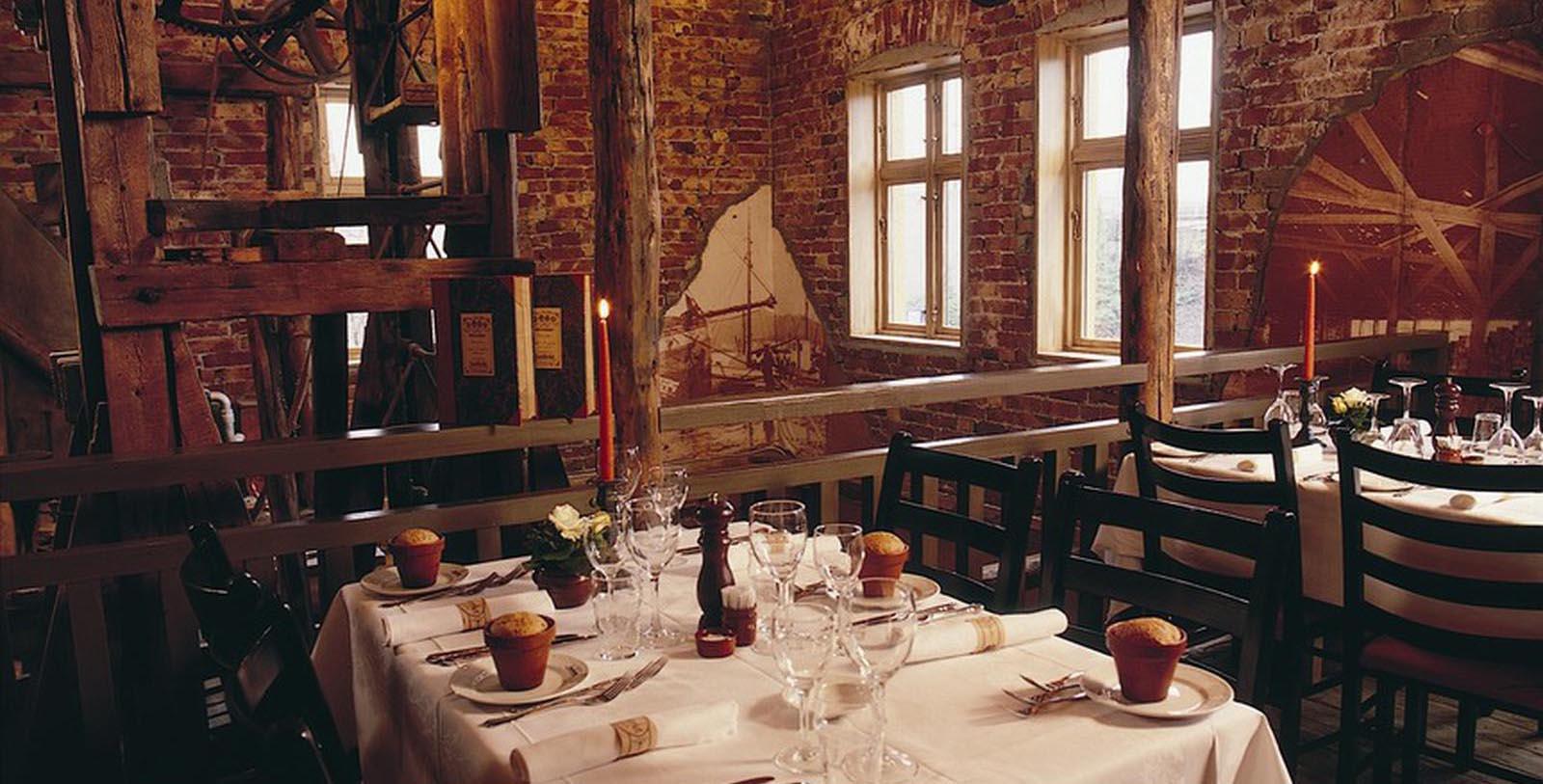 Dining
Opberedningen
At the height of clay production, GamlaVærket used this room to generate bricks and tile. Today, the former factory site has been repurposed into an informal yet intimate restaurant.
Ring Oven
Back in the factory days, the toughest job was manning the ring oven. These days guests can experience the history in candlelight paired with a fine glass of wine. The Ring Oven is a popular dining room for intimate companies of 20 people or less. Customized menus can be requested.
Potteriet
With fresh baked pastries and a lunch with a buffet option, there's no wondering why Potteriet is GamlaVærket's most popular dining choice. In the evening, romantic lighting makes for an intimate setting for enjoying the time-tested menu prepared with local produce and flavors.