The Georgian Terrace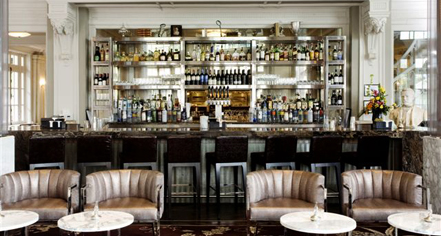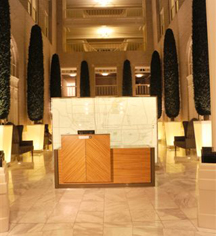 History
Inspired by the architecture of Paris, The Georgian Terrace was built in the Beaux-Arts style on the historic Peachtree Street. The original 10-story building of The Georgian Terrace was built to accommodate the flourishing cultural and entertainment district that at the time was easily accessible via Atlanta's trolley lines. The interiors of The Georgian Terrace are adorned with classical touches, including luminous chandeliers, floor-to-ceiling windows, and terra cotta decorations, while a charming wrap-around terrace surrounds the hotel.

On October 2, 1911, The Georgian Terrace celebrated its grand opening night with thousands of guests while a costumed Spanish orchestra performed in the Grand Ballroom. The festive opening and its luxury lodging sparked the interest of luminous characters who have stayed at the hotel, including Clark Gable, Vivien Leigh, Tallulah Bankhead, Calvin Coolidge, John J. Pershing, and F. Scott Fitzgerald.

In 1939, The Georgian Terrace hosted the premiere gala of Gone with The Wind. With every decade, the hotel gained more notoriety. Today, The Georgian Terrace remains a choice hotel for guests expecting unparalleled service and opulent accommodations.
In 1986, The Georgian Terrace was added to the United States' National Register of Historic Places.
The Georgian Terrace, a member of Historic Hotels Worldwide since 2012, dates back to 1911.