Gran Hotel Montesol Ibiza, Curio Collection by Hilton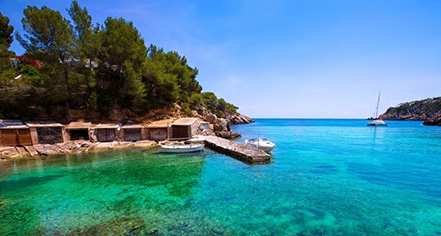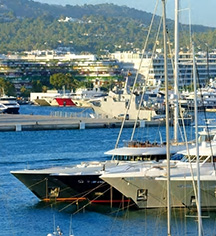 Local Attractions
Gran Hotel Montesol Ibiza, Curio Collection by Hilton's location on the main strip of the Paseo Vara de Rey makes the building a great place to start discovering the real city of Ibiza. This historic hotel is just steps from restaurants, bars, art galleries, local shops, and street markets of Ibiza.
Dalt Vila
Located within the greater city of Ibiza is the Dalt Vila, otherwise known as the "Ibiza Old Town." Declared a UNESCO World Heritage Site in 1999, the Dalt Vila was the original part of Ibiza city, dating back several thousand years. Guests can explore the ancient neighborhood, visit the historic battlements, and the 16th century church, Santo Domingo.
Ses Paisses in Cala d'Hort
Ses Paisses on the nearby island of Majorca are the ruins of a Bronze-Age community that is over 3,000 years old. The site features an Ethnography Museum that thoroughly studies and portrays the significance of the site. Near the Ses Paisses are additional ruins of a former a Punic necropolis, as well as a Byzantine necropolis.
Aigües Blanques
Aigües Blanques is a unique, seaside enclave located in the northeastern part of the island. Transparent, shallow waters and grey sands make it one of Ibiza's most popular beaches. Beach-goers to Aigües Blanques will enjoy grabbing a drink from its celebrated bar, Chiringuito.
San Juan Craft Market
Hidden within Ibiza is the town of San Juan, one of the island's best kept secrets. Every Sunday, this tranquil town hosts a craft market featuring products produced by local artisans. On occasion, vendors enliven the marketplace with concerts and dancing.