Gran Hotel Son Net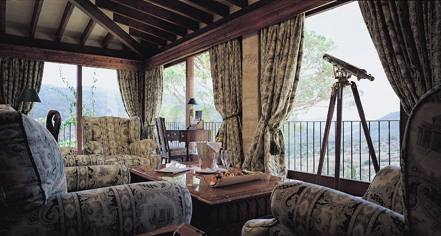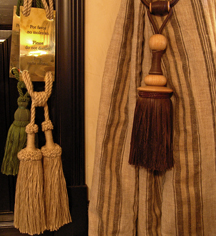 History
In early history, Mallorca saw a long era of brutal attacks in attempts to gain power of this important agricultural island. It was not until the year 902 A.D. that a new period of welcomed prosperity began with the Moors improving agriculture, irrigation, and local industries. Unfortunately, wars, invasions, and divided kingdoms continued in Mallorca for centuries, and this unsettled history is mirrored in the fortified churches and coastal watchtowers designed to defend the local people.
The idyllic countryside is surrounded by rugged mountains on which the oak woodland and olive tree groves grow. Grand estates were the center of village life, and in the year 1672 A.D., a country mansion was built which was later to become home to Gran Hotel Son Net. Legend suggests that the land surrounding Gran Hotel Son Net once belonged to a nobleman who had excelled as a pirate in the 12th century, when Mallorca was feared throughout the region for its marauding corsairs. There has been a house on this site for a thousand years; however, the present building dates back to the 17th century when it served as a country retreat for an aristocratic family from Palma.
Complete with original well and patio, this 17th-century mansion blends beautifully into the mountainous terrain. It wasn't until 1998 that the peerless Gran Hotel Son Net opened its doors, and the owners maintained an authentic feel of a Mallorcan villa with their extravagant use of natural stone, local Tela de Lenguas fabrics, rugged wood, and handcrafted stucco. Art also forms a focal point of this boutique hotel with a remarkable collection of modern paintings with works by artists such as Marc Chagall, Frank Stella, David Hockney, and others.
Restored, renovated, and richly decorated, the legacy of Gran Hotel Son Net is as glorious today as it was in the 17th century. The hotel is now a welcome home for travelers of this historic island, and its unique charm, impeccable service, and grand Mallorcan traditions will continue to draw visitors for generations.
Gran Hotel Son Net, a charter member of Historic Hotels Worldwide since 2011, dates back to 1672.