Gran Real Yucatan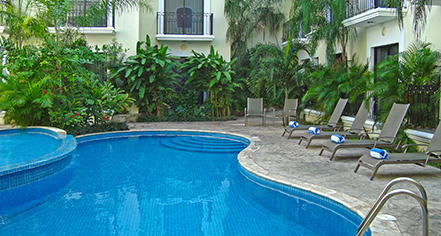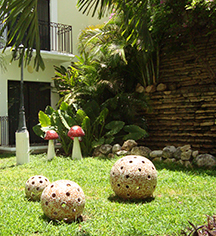 Activities & Events
Gran Real Yucatan is host to a variety of spaces that promote total relaxation. Leisure and business travelers alike can find solace on-property, where they can delight in places either to work or relax before they continue on with their adventures.

Swimming Pool
The hotel's tranquil pool offers a splendid spot to unwind, set amid the sun's generous rays.

Business Center
Guests mixing business with their leisure time at the hotel can delight in the onsite business center. Many state-of-the-art technology features are afforded, including WiFi, document processing equipment, and more.

Tobacco Shop
Travelers can peruse the hotel's tobacco selection within the onsite shop.

Spa Services
Though there is no dedicated Spa at Gran Real Yucatan, visitors can enjoy a refreshing massage poolside or within the comfort of their guestroom upon request.

Garden
Meander through the tranquil gardens, offering up a sampling of regional foliage and matchless views.