Gran Real Yucatan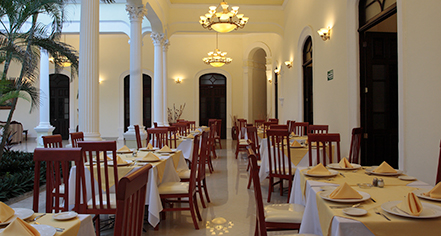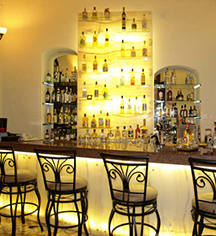 Dining
While taking a break from basking in the sun's rays within picturesque Merida, visitors of Gran Real Yucatan can indulge in unparalleled authentic cuisine offerings during their time at the hotel. With one restaurant and one bar space, guests can enjoy culinary delicacies and eclectic cocktails.

The hotel's restaurant, El Emperador, otherwise known as The Emperor, features the finest of regional flavors with a Yucatecan menu along with many American staple dishes. Host to a sumptuous breakfast spread each morning, the hotel welcomes guests to delight in its offerings from 7 a.m. - 11 a.m. daily. Menu options are then offered following breakfast service, with authentic Mexican dishes including fajitas and tacos alongside gourmet fixings. Travelers can enjoy their meal within three distinct areas of the restaurant: Seating is available within the restaurant's cozy interior, al fresco on the deck, or overlooking the glistening pool.

For libations to suit any preference, the hotel's bar features classic cocktails including margaritas and specialty tequila drinks, along with an extensive list boasting beers, wines, and spirits. Here, travelers can delight in a vibrant happy hour scene, where they can enjoy generous drink specials. Fresh-squeezed juice is also available for travelers looking for a fresh drink after time spent exploring the region.