Gran Real Yucatan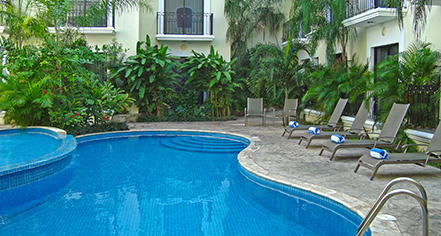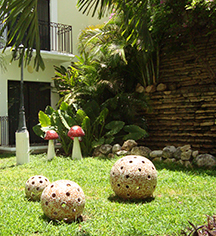 Local Attractions
Indulge in the rich history of Mexico's Yucatan region during a stay at Gran Real Yucatan, affording travelers access to the area's most coveted attractions. Starting with walking tours down Paseo de Montejo, visitors can proceed onward and take in the vibrant, eclectic sightseeing opportunities. Through the main square, a range of historical sights, museums, quaint shops, and authentic dining await.
Explore the Attractions in the Yucatan Region:
The Museum of the City of Merida - Travelers can observe storied artifacts from Merida's rich history, set alongside a notable art gallery.
Paseo de Montejo - The most coveted address in Merida, this street represents the city's main thoroughfare, filled with shopping, dining, and more.
Hacienda Sotuta de Peon - An authentic henequen plantation at Hacienda Sotuta de Peon provides visitors with distinct cultural knowledge regarding the region's history.
Ruta Puuc - Visitors can traverse the Ruta Puuc, a notable road connecting a vast array of historical sites within the Yucatan region.
Grutas de Calcehtok - This network of caves allows travelers to explore cenotes and the wonder of nature.
Mayapan - Among the region's more contained sites of Mayan ruins, the landscape of Mayapan can be traversed with ease while visitors gaze at awe-inspiring architecture.
Nunnery Quadrangle - Originally an ancient school, this building was utilized by the Mayans and is located within the sprawling site of Uxmal.
Merida Cathedral - One of the oldest cathedrals within the Yucatan region, Merida Cathedral was crafted within Tiho, host to an array of Mayan ruins.
Dzibilchaltun Ruins - Guests can meander through a site featuring ancient Mayan ruins, with a museum for added knowledge just nearby.
Plaza Grande - This main square, located within the heart of Merida and also known as Plaza de Armas, showcases many of the city's most storied structures.