Grand Hôtel La Cloche Dijon - MGallery by Sofitel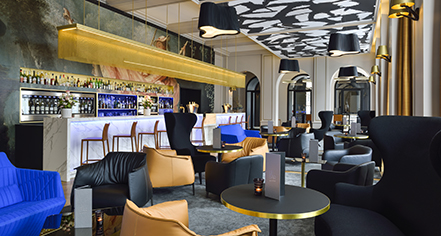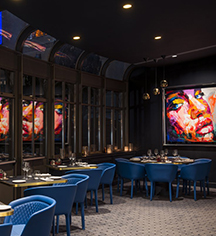 Dining
Les Jardins by La Cloche
Overlooking the garden, guests will encounter the restaurant Les Jardins. This magnificent venue is housed within a glass atrium, which emits warm, natural lighting. Its menu features a fabulous selection of local cuisine that highlights the rich culture of the surrounding Burgundian countryside. And wine enthusiasts are sure relish Les Jardins's extensive list of over 150 local wines!

Lunch: Monday - Saturday, 12:00 p.m. - 2:00 p.m.
Dinner: Daily, 7:00 p.m. - 9:30 p.m.


Le Bar by La Cloche
Next to Les Jardins is the new Le Bar by La Cloche. Open all day, this refined lounge emits an alluring, jovial atmosphere. Bar by La Cloche's delightful menu blends traditional French cooking with contemporary flair. Guests will certainly feel that this venue is the terrific place for hosting a vibrant cocktail party!

Lunch: Daily, 12:00 p.m. - 12:00 a.m.