Grand Hotel Tremezzo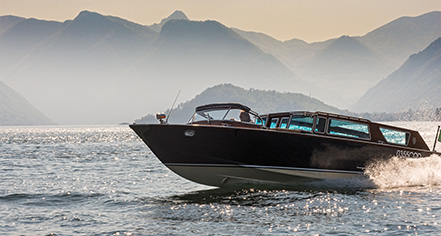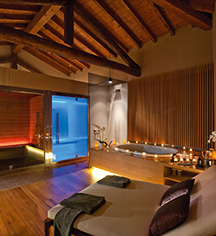 Activities & Events
Golf
Nearby are seven of Italy's oldest and most prestigious 18-hole courses delighting even the most demanding golf enthusiasts. The hotel can arrange transport to all seven courses.
Menaggio e Cadenebbia Golf Club
Circolo Golf VIlla D'Este
Golf Club Monticello
Lanzo Golf Club
Carimate Club
La Pinetina Golf Club
Le Robinie Golf Club
Tennis
Offering a marvellous view over the lake, the floodlit clay tennis court is located at the top of the park in the sports area available for matches anytime of the day. Racquets and balls are available at concierge. An instructor is available on request.

T Fitness
T Fitness is a three-story gym, open 24/7. Each floor features different exercises: cardio, strength, and yoga and Pilates on the top floor. Classes can be customized upon request.
T Spa / Villa Emilia
Villa Emilia, also known as T Spa, is an 18th century villa located adjacent to the main palace. The villa boasts over 10,000 square feet of wellness space comprised of five elegant treatment rooms, a Hammam suite, a humid area that includes a Mediterranean bath, steam bath, and sauna with stunning lake views on Lake Como. Additionally, T Spa offers an ice fountain, products from "Officina PRofuma di Santa Maria Novella" from Florence, and a relaxation area decorated with existing fresco ceiling and preserved and restored seminato flooring and a classic fireplace. To complete, an exclusive mosaic nail studio, a breath-taking infinity pool, a three-story gym, and a private-access suite within the villa known as Suite Emilia – all overlooking panoramic views of Lake Como.
Infinity Pool
A strip of azure and pure energy in the sanctum of the T Spa, the indoor infinity swimming pool is comprised of two parallel baths linked by a beautiful arched passage giving the double infinity effect with the stunning view of Lake Como. Offering five different types of Jacuzzi, the two baths feature private grottos with decadent beds with air bubbles, blade cascades for cervical massage, water jets and oxygen bubbles from the mosaic bottom of the pool to massage the soles of the feet, and hydro massage in the circular lake-front Jacuzzi.
Relaxation Lounge
With expansive windows and inviting lavish sunbeds to prolong a relaxing or invigorating spa treatment, the relaxation lounge is the ideal escape to sip refreshing beverages and bask in the views of the lake.
Sala Billiardo
This marvelously discreet and cosy room is embellished with decadent touches and antique treasures including a billiards table from the 1800s. Aristocratic with crimson felt, the pool table is available to use at guests' disposal.
Sala Lettura
Originally a library during the era of Grand Tour travellers, this reading room offered the unheard luxury of imported newspapers, including Le Figaro, The Times, La Prensa, L'Illustration Française. Today, comfortably warm and adorned with colorful tufted furnishings, Sala Lettura offers a computer and small library of foreign books donated by guests. In tribute to the property's passion for gardening and the surrounding lush greens, a shelf is solely devoted to a book on botany.
Sala Musica
Inviting with a play of bold fuchsia, lime and purple decor, Sala Musica is adjacent to the T Bar and ideal for a private and comfortable meeting.