Grand Hotel Tremezzo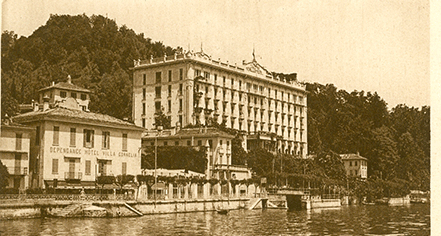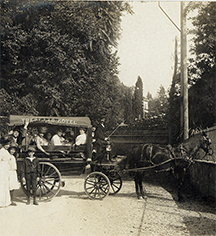 History
Dating back to the early 1900s, Lake Como was an obligatory elite vacation destination during the era of romantic grand voyages and illustrious dignitaries combing through the circuit of Europe's finest offerings. After extensively travelling the world with his wife, Bellagio native, Enea Gandola, was inspired to create a distinguished property of class and sophistication on the beautiful lakefront that would meet the demands of the contemporary traveler.
Shortly after the discovery of the grounds bordering the gardens of Villa Carlotta, which alone commands the best view on Lake Como, the Gandola's inaugurated the Grand Hotel on July 10, 1910 with an honorable grand celebration. Following it's opening, a period of lavish splendor commenced until the outbreak of the First World War and demanded use of the hotel as a clinic for the army.
After the war ended, Grand Hotel Tremezzo kept with the evolving tourism which was replaced on leisure and relaxation. In the 30s, the Sampietro family purchased the property and remained a successful proprietor as Grand Hotel Tremezzo became the target of cosmopolitan travel. Attracting the likes of celebrities and luminaries, the hotel was immortalized in the film Grand Hotel (1932) as Greta Garbo refers to Tremezzo as "that happy, sunny place". While the beginning of the Second World War brought upon the collapse of international tourism, Grand Hotel Tremezze never closed its doors. Through the perseverance of the property, when the war ended, Grand Tremezzo stood by its traditional family-owned management as it remains today celebrating the charm and authentic Italian hospitality.
Grand Hotel Tremezzo, a charter member of Historic Hotels Worldwide since 2011, dates back to 1910.