Grand Naniloa Hotel Hilo, a DoubleTree by Hilton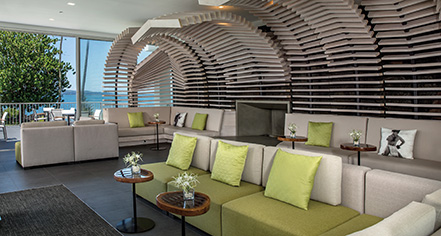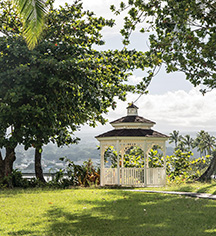 History
Originally built in 1939, the newly renovated Grand Naniloa Hotel Hilo sits atop beautiful Banyan Drive looking out onto Hilo Bay. Known as the "Hilo Walk of Fame," this tree-lined street is famous for its family of banyan trees planted by celebrities such as Babe Ruth, Franklin D. Roosevelt, and Amelia Earhart.
In 1963, the Merrie Monarch Festival began to celebrate Native Hawaii traditions. People from all over the world gather in Hilo for this three-day hula competition that also includes art exhibits, demonstrations, craft fairs, and a parade. The Grand Naniloa Hotel proudly hosts this remarkable festival each year earning its nickname as the Home of Hula.

Grand Naniloa Hotel Hilo, a DoubleTree by Hilton, a member of Historic Hotels Worldwide since 2016, dates back to 1939.