Grand Terminus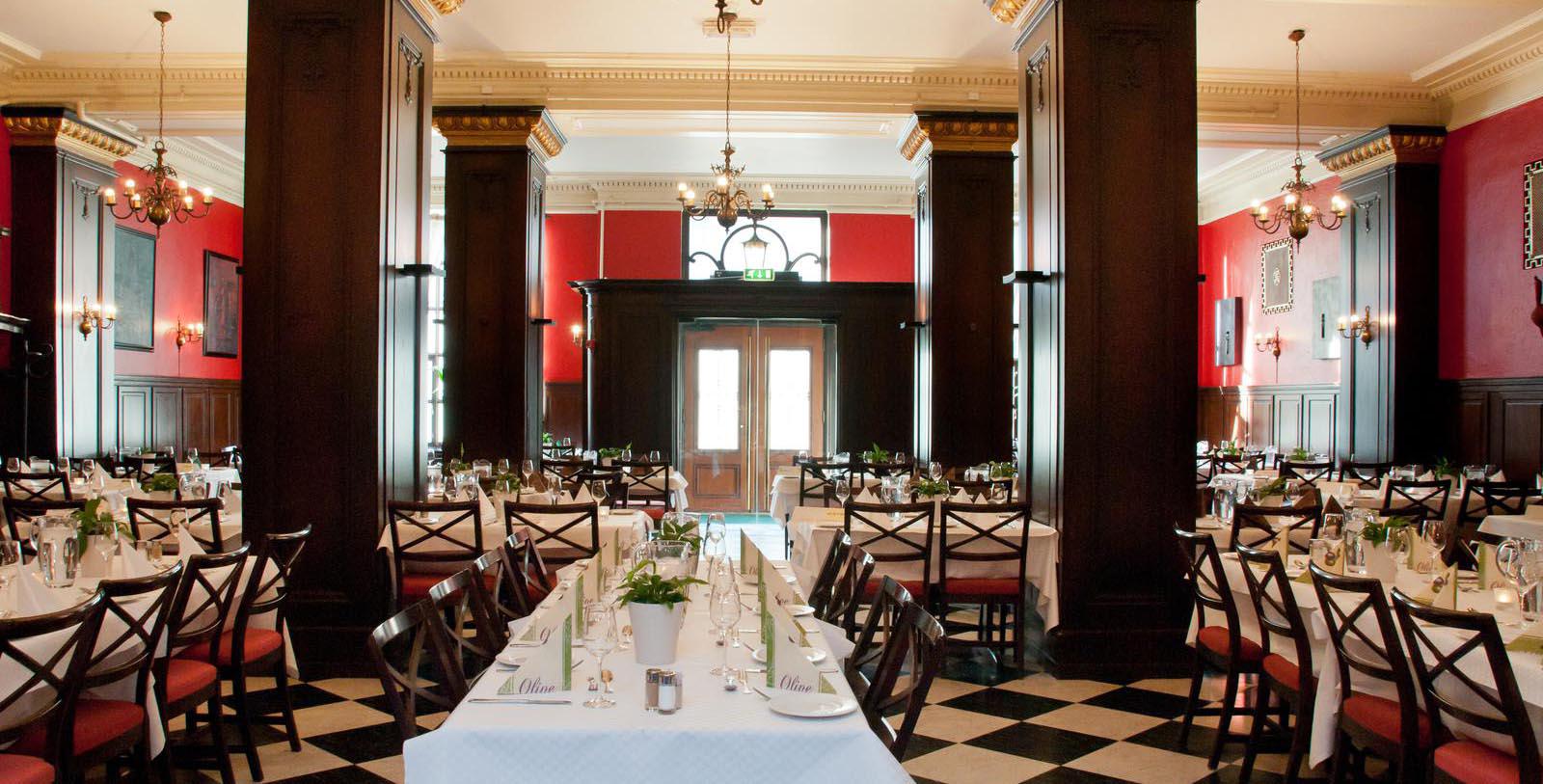 Meetings & Groups
Centrally located in the city of Bergan, Grand Terminus is a convenient venue for events and meetings. The hotel provides all equipment and setup needs, and standard supplies are included in most packages, including projector and screens. Close proximity to various public transportation systems makes Grand Terminus an eco-friendly choice for any corporate or personal engagement.
Terminus Hall with Lounge and Bar
The Terminus Hall is equipped to host up to 400 guests and is fitted with a sound system, wireless microphones, light system with LED effects and stage-quality lights, a break room, separate offices, and copy machines.
Forskjønnelsen
A popular wedding banquet hall, Forskjønnelsen seats up to 110 people. The original artwork and expansive windows give Forskjønnelsen an elegant and exclusive atmosphere.
Ambrosia
Ambrosia is a beautiful hall that still features the original romantic decorations, including the chandeliers and high ceilings from 1928. This banquet hall has access to an attached outdoor garden and can seat up to 40 guests.
The Brasserie
This banquet hall has a stage for musicians and DJs to entertain up to 150 guests.
Banquet Hall Welhaven
Classically decorated, this lovely banquet hall can hold up to 60 guests.
Amundsen
Grand Terminus's Amundsen Hall is a warm and inviting space with a personal coffeehouse ambiance, complete with sofas, pool table, and intimate fixings. This hall can host up to 26 people.
Bull
A spacious banquet hall with a fireplace, the classic Bull seats up to 50 people.
Meal Packages
Grand Terminus offers meeting and event packages that include their exquisite lunch buffet. Entrees include time-tested Norwegian entrees made from local healthy ingredients. Menu items range from a wide selection of salads, seafood, charcuterie, fresh-baked bread, and a delectable array of desserts.