Grandhotel Giessbach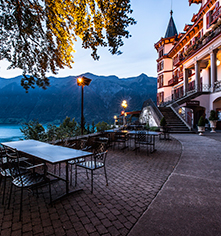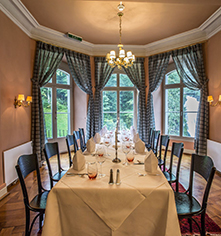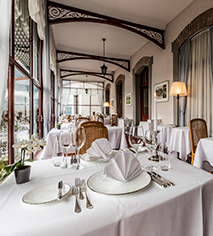 Dining
Affording a variety of elegant dining experiences, Grandhotel Giessbach boasts the idyllic Swiss backdrop to complement the assortment of flavors, styles, and settings available at each establishment. From al fresco dining at Park Restaurant Terrace to refined cuisine at Park Restaurant Les Cascades and creative cocktails in the opulent Davinet and Giron Salons, this historic hotel boasts gastronomic selections to satisfy every palate.
Explore the Dining Experiences at Grandhotel Giessbach
Park Restaurant Les Cascades serves classic cuisine by passionate chefs where guests can enjoy a 4-course dinner menu and fine wine.
Park Restaurant Terrace is an al fresco dining experiencing affording views of Lake Brienz and Giessbach Falls where guests can enjoy sweet and savory dishes delicacies.
Davinet and Giron Salons are the hotel's bars and lounges offering an elegant space to enjoy beverages, meet with companions, and take in the breathtaking views of the Lake Brienz scene.