Haaheim Gaard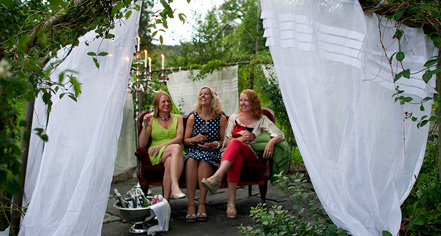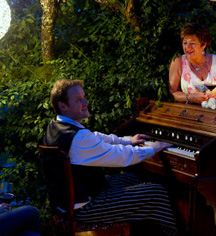 Activities & Events
Haaheim Gaard is a whimsical hotel passionate for delivering the best service. The hotel offers massages and aromatherapy for guests seeking wellness treatments and a romantic garden, home to over 1,500 roses in the summertime, to lounge about and explore. In the warmer seasons, Haaheim Gaard hosts regular concerts and other exciting recreational activities.
Cooking Classes and Wine Tasting
With a reputation for serving creative dishes using local and seasonal ingredients, the kitchen at Haaheim Gaard offers tailored cooking classes for guests. With an emphasis on fresh and sustainable foods, the cooking classes encourage and offer guests to gather herbs and vegetables from the surrounding gardens and farmland. Wine tastings can be combined with cooking classes to enhance the culinary experience.
Hiking and Biking
Settled at the base of the Tysnes mountains, Haaheim Gaard is the ideal starting point for several trails around the area. The beauty and fresh air of the countryside setting lends a unique experience. Bike rentals are available at the hotel.