Hacienda de los Santos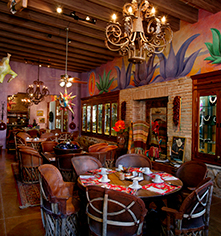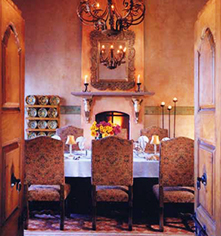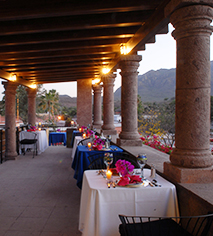 Dining
With an array of restaurants and dining options available to them, guests can indulge their palates during a stay at Hacienda de los Santos. Travelers are able to enjoy the finest cuisines within the hotel's dining outlets, in one's suite, or al fresco, overlooking the hotel's gardens. The talented team of chefs prepare unique delicacies, ranging from modern American to Sonoran styles, all while using the freshest of ingredients. With one year-round dining outlet and two restaurants offered seasonally, guests can delight in cuisine of all varieties at their leisure.
Explore the Dining Experiences at Hacienda de los Santos in Alamos:
Agave Café & Galleria- Guests can delight in a casual atmosphere for both breakfast and lunch.
Zapata's Cantina - Zapata's Cantina offers luxurious fine dining meals.
Santiago's - For a full-service dinner restaurant with cuisine directly sourced from the region, Santiago's affords travelers an unforgettable experience.