Hacienda de los Santos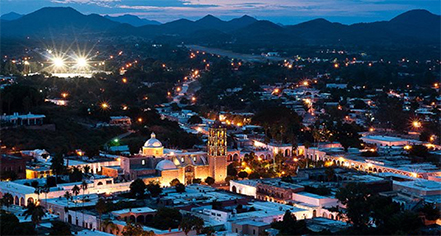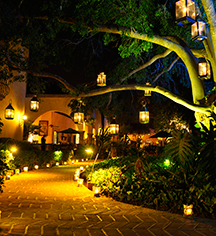 Local Attractions
At Hacienda de los Santos, guests are invited into a world of exploration. With plentiful onsite attractions abounding within the surrounding area, there is never a shortage for fun or adventure during one's sojourn to Alamos. From ecological destinations, to historical sites, and vibrant festivals, the city of Alamos is positioned nearby to many of Mexico's most delightful attractions.

Things to do in Alamos
Architectural Tours - Guests can delight in architectural tours of the region, brimming with history.
Day River Float Trips - Available seasonally within the winter months, travelers can indulge in meandering sojourns on the Rio Mayo river.
Bird Watching - Within Alamos, guests are made privy to a variety of wildlife species, which can be viewed during a bird watching excursion.
Hiking and Village Walks - Hikes through the countryside along with less strenuous walking tours of the area are available at a visitor's leisure. Guides can impart their historical knowledge during more formal tour experiences.
Horseback Riding - Horseback riding throughout the landscape affords a different way to sightsee during one's time in Alamos.
Festivals - A variety of music, arts, and cultural festivals are hosted by the city of Alamos each year, creating plentiful opportunities for recreation for its travelers.
Mexican Market Tour - Visit an authentic Mexican market, with many showcasing an array of local goods on the weekend days.
The Sierra de Alamos Ecological Reserve - Featuring many of the nature and wildlife varieties present with Mexico, enjoyment and knowledge abound at The Sierra de Alamos Ecological Reserve.