Hacienda de los Santos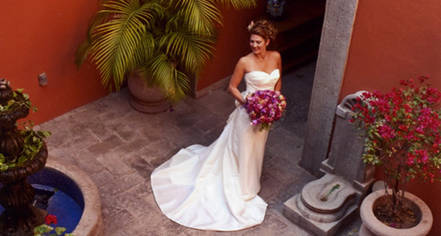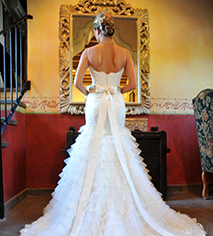 Weddings
For guests looking for a phenomenal setting for a destination wedding, the venues at Hacienda de los Santos promise exquisite luxury for the most special of days. The hotel's dedicated Wedding Director, Jamie Swickard de Alcantar, will work to ensure that each request is granted with ease, creating a seamless celebration for the newlyweds. Each couple will receive a customized wedding package, specified to meet their vision for their one-of-a-kind event, with service accommodating celebrations ranging from a minimum of two guests, to a maximum of 300 guests. With the Hacienda Wedding Package, each guest will receive access to the guidance of the hotel's Wedding Coordinator, as well as the Space and Decor Coordinator. The opportunity to host events within a beautiful reception area along with all service and set-up are included within the Package, as well.

For further details, Hacienda de los Santos features myriad ways to create the event as uniquely special. Room blocks can be featured for guests of the wedded couple, with a special discount offered for 10 or more rooms booked. As for catering services, guests can delight in the options of appetizers and cocktails, a Mexican buffet, a barbecue at the Hacienda Ranch, a four- or five-course international gourmet dinner, a brunch following the wedding event, and alcohol service. Guests can further tailor the event to their preferences with the addition of tables and chairs, floor-length tableclothes, menus and place cards, candles, flowers, a photographer or videographer, a ceremony officiant, hair and makeup services, gift baskets, a horse and carriage transportation method, and more. Guests can discern between a variety of musical offerings for the reception, from the hotel's staff member and celebrated guitarist and vocalist, Ramon Alcantar, to a live dance band, and more. Transportation can be easily arranged for the newlyweds and their guests from both the city's international and private airports.

When the ceremony and reception have yet to begin, travelers can enjoy a variety of activities at their leisure, or together as a group at Hacienda de los Santos. From Tequila 101 Class in the Hacienda's Cantina, to an exclusive Spa Party, to Cooking Classes with the hotel's talented chefs, the newlywed couple and their cherished guests can allow their sojourn to be a celebration throughout the entire duration of their stay.