Hacienda el Carmen Hotel & Spa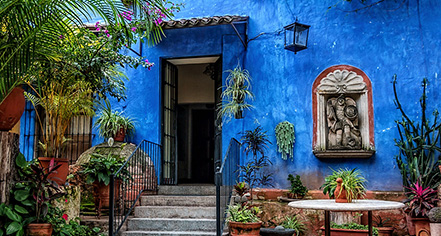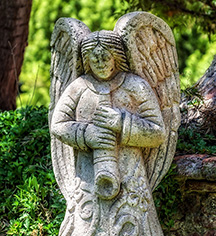 Local Attractions
Visit some of Ahualulco de Mercado's most celebrated cultural attractions:
Los Guachimontones
Los Guachimontones (alternatively Huachimontones) is a pre-Hispanic archaeological site near the Mexican town of Teuchitlán, in the state of Jalisco about an hour west of Guadalajara. It is the major site of the so-called Teuchitlan tradition, a complex society that existed from as early as 300 BCE until perhaps 900 CE. The dominant features at los Guachimontones are circular stepped pyramids in the middle of circular building complexes. The 60-foot (18 m) tall pyramid at Circle 2 has 13 high steps leading to an upper level, which was then topped with another 4 high steps. A post hole was located at the very highest level, most likely for Volador ceremonies. The pyramids may also have supported small temples.
Stone Ball (Piedra Bola)
The Sierra de Ameca is a range of hills a short distance west of Guadalajara. The area was important in colonial times for gold and silver mining. One of the mines is called Piedra Bola (Stone Ball). The landscape immediately around this mine is so distinctive and unusual that it featured on the cover of the August 1969 edition of National Geographic. In the middle of the forest surrounding the Piedra Bola mine are about a hundred strange stone balls. They are almost perfectly spherical and range in diameter from about sixty centimeters to more than ten meters. These symmetrical boulders are unusually large. Nothing quite like them exists elsewhere in Mexico and few similar examples are known anywhere in the world.
National Museum of Tequila (Museo Nacional de Tequila)
The Museum of Tequila is a well-designed display of photos, drawings, and artifacts in several rooms detailing the history of tequila. One legend holds that the drink was discovered when lightning struck an agave plant, and the resulting sweet smell and taste agreed with the area's indigenous people. Spaniards introduced the distilling process after Hernan Cortes' conquest in 1521. Important tequila-producing families are noted throughout the museum, but you'll need to understand Spanish, or have a translator nearby, to fully understand the displays.
The Tequila Trail (La Ruta del Tequil)
Wander through the towns of El Arenal, Amatitán, Tequila, and Magdelena, following the "Tequila Route". The Tequila Trail allows travelers to visit distilleries, such as the Don Valente operation, and experience the historical, heritage, cultural, and natural richness of Mexico's signature drink.