Hacienda Jurica by Brisas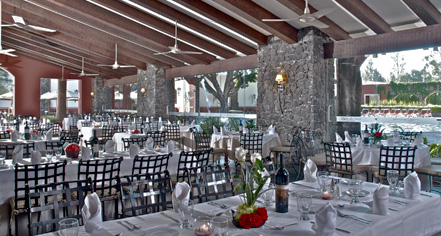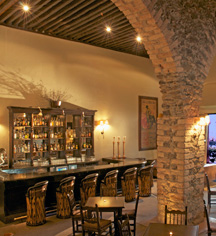 Dining
Experience the flavors and ambiance of traditional Mexican dining at Hacienda Jurica by Brisas. Lending the flair, atmosphere, and customs of haciendas of the Spanish Colonial era, Hacienda Jurica by Brisas offers refined cuisine amid a romantic historic setting.
Serving authentic Mexican specalities and international dishes alongside live music, Los Hules boasts a variety of buffets, with themed services during the weekend. An Italian buffet is served during the Friday dinner service, followed by the Saturday grilled Mexican lunch and dinner buffet. A traditional Sunday brunch buffet is offered, followed by a refined seafood dinner buffet. A breakfast buffet is served daily.
Affording live music and a vibrant backdrop, the Las Calandrias bar offers refreshing beverages and snacks in a warm, casual atmosphere.