Hacienda La Magdalena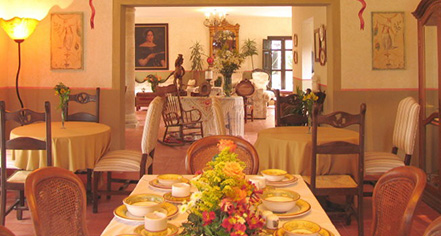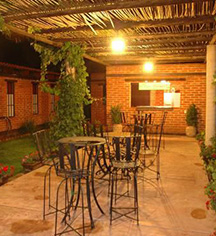 Dining
The kitchen at Hacienda La Magdalena serves delicious, traditional Mexican cuisine made with the freshest high quality ingredients, representative of Jalisco and Mexico. There are two restaurants on-site: El Patio del Angel and Las Viandas del Patron.
El Patio del Angel serves a casual breakfast on an outdoor terrace, overlooking the pool. The full complimentary breakfast is served until 11:00 am.
Las Viandas del Patron is a formal dining room serving lunch and dinner. The bar serves tequila, whisky, vodka, brandy, cocktails, beer, soda, water. The staff can arrange a romantic dinner, in a private and beautiful setting by candlelight, with a four-course menu.
Hours of operation:
Breakfast: 8:30 am to 11:00 am
Lunch: 2:30 pm to 3:30 pm
Dinner: 7:30 pm to 9:00 pm
Room service: available during limited hours