Hacienda La Magdalena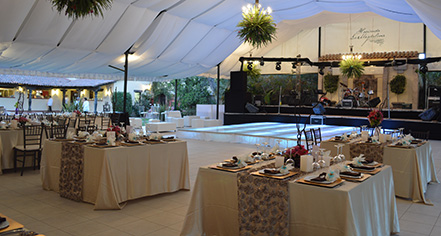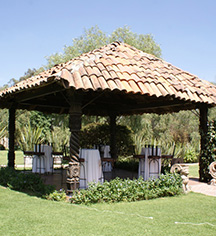 Meetings & Groups
Hacienda La Magdalena has several meeting and event spaces for business or social functions, such as board or management meetings, receptions, galas, birthdays, anniversaries, and weddings.
Meeting and event spaces:
Salon las bovedas: for business events, capacity up to 80 people
Terraza emperadores: inspired by Emperor Maximilian and Empress Charlotte, capacity up to 350 people
Salon virreinal: inspired by the 18th century neoclassical style, capacity up to 400 people
Terraza veranda porfiriana: capacity up to 180 people

Providing a charming and beautiful backdrop for an intimate wedding, Hacienda La Magdalena has a chapel, "Capilla de la Virgen del Rosario," for a truly unique and special day. The hotel has two outdoor terraces and one salon to accommodate the wedding ceremony and reception.