Hacienda Labor de Rivera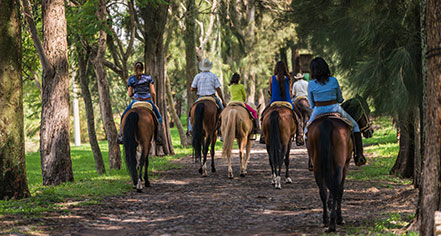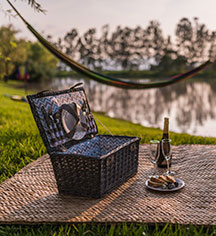 Activities & Events
Hacienda Labor de Rivera has a full-service spa, a restaurant, and a bar/lounge. Complimentary WiFi in public areas and free self-parking are provided. Other amenities include a lazy river, a meeting room, and relaxing gardens. Other activities on-site include kayaking and free use of mountain bikes.
Horseback Riding. 90 minutes. $450 pesos per person.
One of the best ways to explore the stunning landscape at Hacienda Labor de Rivera is on horseback. The stables offer a range of horses suitable for any experience level.
Picnic
Enjoy a charming picnic at the lakeshore, including baguette, dessert, and seasonal fruit.

Tasting. 45 minutes.
The Cata is made through sensorial analysis and aims to identify the different organoleptic characteristics of Tequila, to analyze and interpret them. Tequila blanco and reposado.
Piñata Workshop
This workshop aims to teach the art of making a piñata, includes necessary materials.