Hacienda Lomajim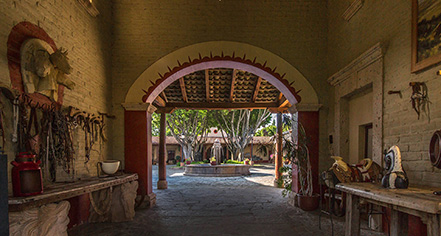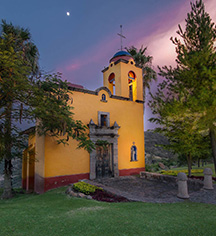 History
Hacienda Lomajim has been lovingly restored and preserved, from a historic residence of a wealthy hacienda owner during the period prior to the Mexican Revolution, to a unique 15 guestroom luxury boutique hotel. The hacienda estate includes a notable chapel, grand fountains, and areas for a working ranch such as stables, warehouses, corrals, an aviary, chicken house, a well, and immense garden areas.
As a boutique hotel, the upgraded areas include an outdoor pool, a spa center with multiple spa services and treatments, an outdoor Jacuzzi located on the edge of the San Cristobal Canyon, viewpoints to the canyon, and a game room. The Hacienda Lomajim is exquisitely decorated with colonial antiques and art pieces from all over Mexico. Guests can unwind and relax in the immense suites, with a professional staff providing personalized service, for an enjoyable and magnificent Mexican getaway. Hacienda Lomajim is an unforgettable destination, with a location second to none.

Hacienda Lomajim, a member of Historic Hotels Worldwide since 2016, dates back to the 17th Century.