Hacienda Misne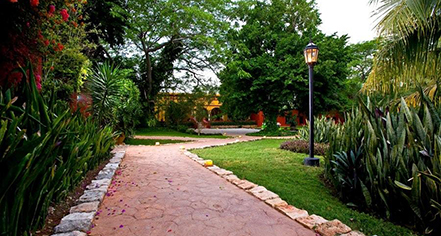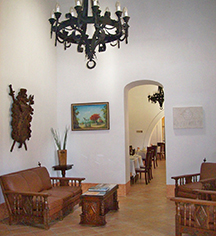 History
Hacienda Misne in Merida, Mexico was originally a Yucatecan Hacienda dating back to the 18th century. Utilized as farming and manufacturing centers that produced meat and crops, haciendas were built by wealthy landowners from the late 1600s to the early 1900s. These industrial phenomenons enforced a social system based on race and was comparable to the feudal system in Europe. Haciendas became communities for the hundreds of workers and families that inhabited the area. The main house was occupied by the hacendado and the administrative side of the business while machine houses, chapels, storage buildings, living quarters, schools, infirmaries, stores, churches, cemeteries, jails, and stables were peppered across the rolling hills.
The Castro Alonzo family inhabited the stunning Hacienda Misne during the 1900s, aiming to enjoy the serenity just outside Merida City. This home became a private sanctuary where the three children could play in the abundant tropics surrounding the Main House.
Eventually, Hacienda Misne was renovated as a hotel using Gothic architecture as the inspiration for the beautiful restoration. After this change, guests were invited by the owners, Don José Castro and Doña Josefina Alonzo, for lunches, weekend stays, and Catholic masses. The celebrated tenor Nicolas Urcelay Alnozo, perhaps the most popular singer from the Epoque era, stayed at Hacienda Misne for an entire season.
In 1988, the Millet family purchased Hacienda Misne with the goal of rediscovering the famed traditional Yucatan hospitality for visitors from around the world. For fourteen years, the hotel was renovated into a beautiful luxury resort boasting a historical atmosphere. French tiles, restored antique furniture, and Mayan architectural techniques were utilized to achieve such a feat, allowing the hotel to open to the public in 2007. Today, this historic Yucatan hotel is under the same owners and is operated by a caring staff in charge of providing a truly unforgettable stay for guests of all kinds.
Hacienda Misne, a member of Historic Hotels Worldwide since 2015, dates back to 18th century.