Hacienda San Antonio Millet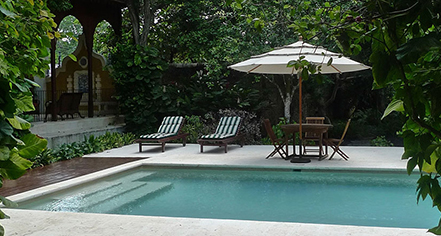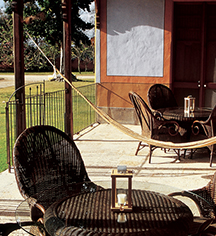 Activities & Events
Hacienda San Antonio Millet promises travelers opportunities for relaxation amid their explorations.

Swimming Pools
Depending on one's accommodation locale, the hotel features a variety of swimming pools. The hotel's luxurious outdoor pool, heated by solar power, was originally the water storage tank used for replenishing the property's vegetable gardens. Now, the pool area features luxurious chairs and a prime seat for basking in the sunlight. Guests who stay in the Housekeeper's Quarters and Pavilion areas can enjoy a secluded outdoor pool surrounded by shady trees.

Garden
Guests can wander through the hotel's gardens, featuring international varieties of palm trees.

Pergola
An exclusive perch for relaxing amid the property's surrounding of greenery, many of the hotel's guests, depending on their accommodation setting, can unwind within this stunning area.

The Fountain's Terrace
Guests staying in the Pavilion area can enjoy a serene seated area featuring a fountain adorned by delicate tiles.

French Garden
The French Garden exudes European architecture and a tranquil ambiance, perfect for travelers to explore.

The Chapel
A historic structure, the onsite Chapel now holds spaces for private events, yet travelers passing by can marvel at its decorated interior, with many authentic furnishings remaining.

Onsite Recreation
Steps outside of the hotel's doors, guests can enjoy a myriad of outdoor activities, including hiking, bird watching, biking, horseback riding, and more. The hotel's staff can assist with booking private tours and a transportation service for further exploration.