Hacienda San Jose, A Luxury Collection Hotel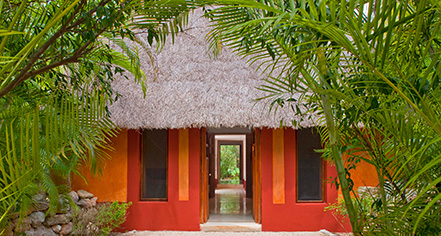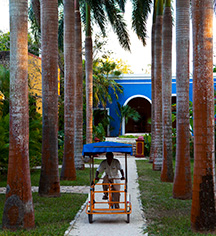 History
The first reliable information about Hacienda San Jose Cholul dates back to 1794, when Joaquim Tenreiro was the owner. San Jose Cholul was named after its holy patron, "San Jose," and by its Mayan location, "Cholul," a common naming system for Haciendas back then. The Hacienda was a self-sufficient farming and manufacturing center, specializing in livestock and corn. In addition, it had fruit tree orchards, a sugar cane farm of 24 hectares (59 acres), and its own honey production.
Between the declaration of independence and the Caste War of Yucatán (1823-1847), the social and economic growth in the Yucatán Peninsula was partially based on the sugar cane production in the Haciendas. Sugar cane was used to produce brown sugar and snaps for local consumption. The chimney used in the production process, adjacent to the original library, still stands.

Hacienda San Jose, a member of Historic Hotels Worldwide since 2016, dates back to 1800.