Hacienda San Jose, A Luxury Collection Hotel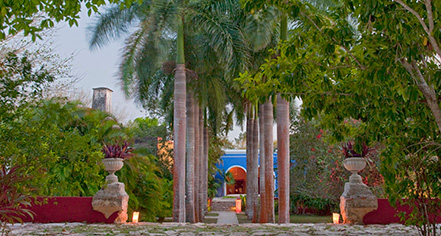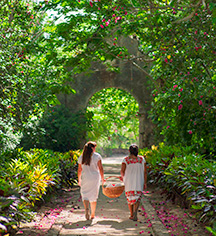 Local Attractions
Zona Arqueologica Uxmal
An ancient Mayan building thought to be a school, and named by a Spanish historian who thought it looked like a European monastery.
Kabah
Kabah (also spelled Kabaah, Kabáh, Kahbah and Kaba) is a Maya archaeological site in the Puuc region of western Yucatan, south of Mérida. Kabah is south of Uxmal, connected to that site by a grand 18 km long raised pedestrian causeway 5 meters wide with monumental arches at each end. Kabah is the second largest ruin of the Puuc region after Uxmal.
Cenote San Ignacio
Located in the town of Chocholá, about 20 minutes from Merida, is the Cenote of San Ignacio, also known as the Tuunich Ha, which means "water in stone" in Mayan. This beautiful cenote is underground, inside a cave.
Choco-Story México
Choco-Story Uxmal is located in a botanical garden, which includes several varieties of cacao trees. It is a sensory museum where visitors will be able to taste a natural cacao beverage, watch the live crafting of hand-made ceramics by regional artisans, experience a Maya ceremony, and spend time with the animals at the fauna refuge of the Environmental Management Unit for Wildlife Conservation.