Hacienda Santa Rosa, A Luxury Collection Hotel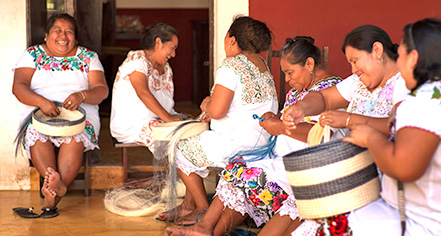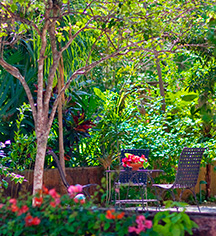 Local Attractions
Visit some of Yucatán's most celebrated cultural attractions:
Uxmal Ruins
The name Uxmal, which means "thrice built" or "three harvests", is a reference to the complexity of this city, which is located in the Puuc hills, a group of mountains where various Mayan cities were settled, breaking the monotony of the Yucatán plains. Its peak occurred during the late and terminal Classic period. It is considered to have been the most important city of the Puuc region, covering an area of 12 square kilometers and housing close to 20,000 inhabitants.
Oxkintok
Oxkintok is an archaeological site on the Yucatán Peninsula, located at the northern tip of the Puuc hills, a short distance east of Maxcanú and about 40 miles from Mérida. It is not far from Uxmal and the Ruta Puuc. The site is big, about three square miles, and contains pyramids, plazas, and palaces scattered amid high grass and trees. It is well maintained but sparsely visited. Oxkintok is one of the oldest cities in the Yucatan with hieroglyphic inscriptions showing some of the earliest dates known in the Yucatán. It was settled as early as 350 BC, reached its peak in the Early Classic Period, and was continuously inhabited as late as 1000 AD. It was once an important ceremonial center in the Puuc region, and its architecture is representative of that style.
Calcehtok Caves
The Calcehtok Caves, aka Grutas de X'Pukil, are said to comprise the longest dry-cave system on the Yucatán Peninsula. More than 4km have been explored so far, and two of the caves' 25 vaults exceed 100m in diameter (one has a 30m-high 'cupola'). The caves hold abundant and impressive natural formations; however, if you're claustrophobic, have a fear of dark spaces or don't like getting dirty, this definitely isn't for you. Archaeologists have found and removed ceramic arrowheads, quartz hammers and other tools, and you can still see low fortifications built by the Maya who sheltered here during the Caste War.