Hacienda Uxmal Plantation & Museum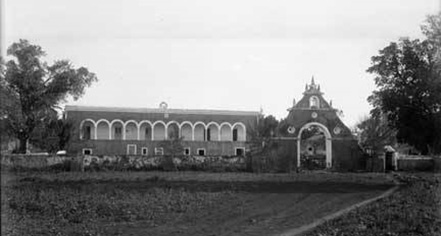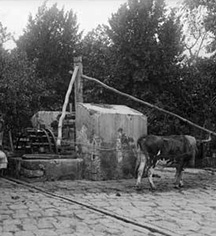 History
Boasting the title of the world's oldest Hacienda Hotel, this historic resort was originally built on May 12, 1683 as a hostel for explorers, photographers, artists, scientists, and adventurers during their travels through the ancient town of Uxmal. The nineteenth century brought forth the restoration and consolidation of Yucatan archeological digs, which the owners of this Mexico hotel integrated into the design and architecture of Hacienda Uxmal. Located close to streets of traditional Yucatan-inspired homes rich with stylized mosaics and bold colors, the lavish living of Yucatan colonialism is apparent.
During the twentieth century, many celebrated guests stayed at this luxurious neo-classical hotel, including the Kings of Belgium, Baudouin, and Fabiola, the Prime Minister Indira Gandhi of India, Queen Julianne of Holland, and Queen Margrethe II of Denmark during the 1960s. Jacqueline Kennedy Onassis and her family also lodged here during the late twentieth century, leaving behind a stunning suite named in her honor. Princess Grace of Monaco, Prince Rainiero, the president of Tanzania and Costa Rica also spent time at this lavish resort.
In 1975, Queen Elizabeth II and Prince Philip stayed at Hacienda Uxmal in order to open the light and sound show in Uxmal. These famed guests have only enriched the deep history of this first-class hotel. The hotel boasts a resident anthropologist, Enrique Valdes, who oversees Mayaland's cultural and sustainable tourism effort. Today, the hotel is surrounded by fruit orchards and the remains of the original Hacienda Uxmal, ensuring stunning views filled with abundant history.

Hacienda Uxmal Plantation & Museum, a member of Historic Hotels Worldwide since 2015, dates back to 1673.