Hacienda Uxmal Plantation & Museum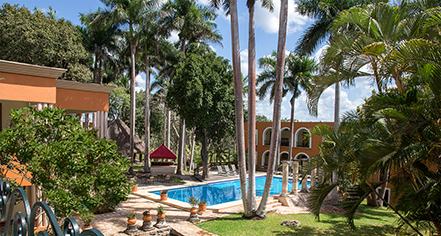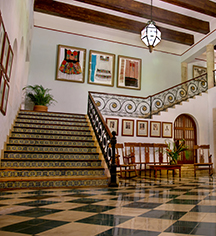 On Site Activities
The Plantation
Visit the sprawling organic plantation and experience the original purpose of haciendas. Pick the sprouting fresh vegetables and enjoy the beautiful Yucatan weather.
Horseback riding
Take the road less travelled on the back of a beautiful horse and visit the vestiges of Hacienda Uxmal, revealing the rich history of this sprawling hotel. Between seeing the lush flora and abundant fauna paired with colonial sites, this horseback riding tour offers a unique viewing of the past of this Yucatan hotel.
Bird watching With over 475 species of birds flying around the Yucatan Peninsula, guests have the opportunity to view more birds in this single location than in Canada and the United States combined. Spot Woodpeckers, Doves, Quail, Turquoise-Browed Motmots, Orioles, Chachalacas, White-Fronted Parrots, and more chirping and soaring through the abundant gardens at this Yucatan hotel.