Hacienda Uxmal Plantation & Museum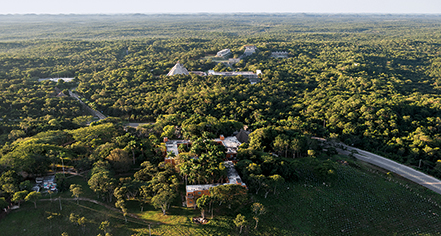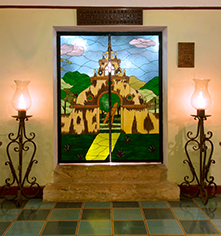 Local Attractions
The Chocolate Museum
Enjoy an interactive tour of this truly sweet museum and learn about the creation of Mayan ceramics and experience a Mayan ceremony honoring the Rain God Chaac. Guests will receive a freshly made delicious chocolate drink prepared from an ancient recipe.
Puuc Route Archaeological Sites
Explore the breathtaking Mayan sites while partaking in this phenomenal day trip just 80 km south of Merida. Understand the Mayan culture by taking in the stunning scene of these well-preserved archaeological ruins and reconnect with the rich history of this ancient civilization.
The Loltun Caves
Escape the daylight and adventure through the dark Loltun Caves in the Puuc region. Between the petroglyphs on the cave walls and the natural wonder of the cavern itself will entice a daring traveler.
Celestun National Park
Located near Merida, Yucatan, this magnificently scenic park hosts unique wildlife such as vast flocks of flamingos that wade in the expansive reflective water. Take a boat tour and observe these beautiful creatures in the wild.
Campeche City
This coastal, colonial town is rich with naval history. Brimming with colorful buildings, winding roads, and stately mansions, tourists will delight in wandering the streets and taking in the amazing views.
Golf at Yucatan County Club
Travel to the Yucatan Country Club and enjoy the sprawling Jack Nicolaus Signature Golf Course. Just an hour and fifteen minutes away, the Hacienda Uxmal hotel can arrange transportation for guests craving some time on the green.