Hacienda Xcanatún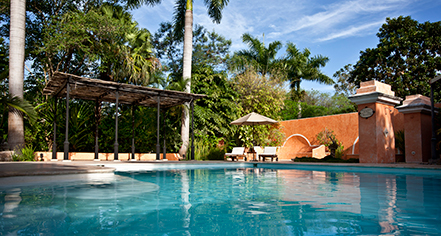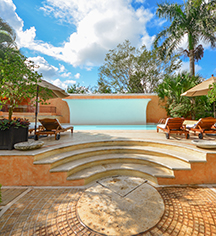 Activities & Events
When guests wish to indulge an experience that completely allows them to recharge and unplug, a variety of relaxing recreation opportunities await with a stay at Hacienda Xcanatún.

Swimming Pools
The hotel features two freshwater pools, one for just adults for added moments of relaxation during a rejuvenating tropical vacation.

Tropical Gardens
Guests can meander through acres of gardens at Hacienda Xcanatún, featuring tropical flora and tranquil ponds.

Chapel Concerts
Each month within the hotel's chapel, guests can delight in stunning performances by the String Quartet of Yucatan. These exquisite displays are featured during Symphony Season.

Garden Yoga
On designated days of each month, visitors can enjoy moments of zen during yoga classes held on property within the serene garden.