Hacienda Xcanatún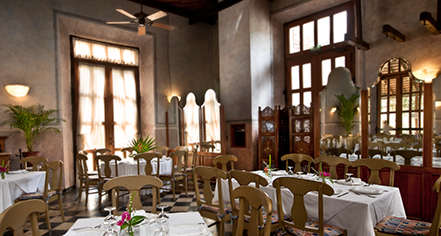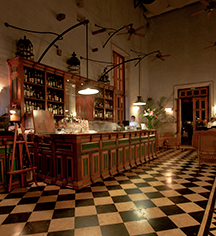 Dining
After five years of delicate renovations were completed within an authentic sisal hacienda, Hacienda Xcanatún's restaurant, Casa de Piedra, opened to the public in 2000. For the last 15 years, this dining outlet has established a distinguished menu featuring a variety of regional flavors, coupled with the mastery of French cuinary techniques. Visitors can peruse a limitless wine list, or sip spirits sourced directly from the region, including tequilas and mezcales, all amid a sophisticated atmosphere.

The restaurant aims to offer delectable cuisines infused with the flavors of the Yucatan, which include the sumptuous ingredients of cacao, chiles, and banana leaves. The restaurant's talented team decided they wanted to combine the staples of the Yucatan region with the distinct tastes of Caribbean cuisine. From Chaya Mousse with Pear Sauce, to a Double Pork Chop with Guava and Chipotle Chile Sauce, guests can experience unparalleled cuisine with one-of-a-kind flavors abounding.

Visitors of Casa de Piedra can enjoy their meal within the spacious Main Dining Room, boasting air-conditioning for a cool respite from the tropical climate, or al fresco on the Terrace, featuring matchless views of the bountiful flora surrounding the property. For special events, there are a host of private dining rooms for the perfect space to suit each occasion.