Hacienda Xcanatún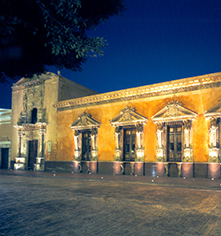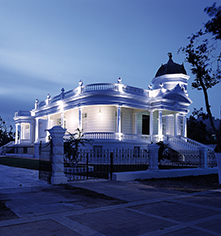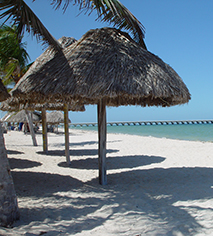 Local Attractions
With a location in the heart of Merida, Hacienda Xcanatún allows its visiting guests to enjoy a variety of attractions, each just moments from the hotel. Whether travel passions involve history, cuisine, or splendid leisure, each preference can be indulged during one's stay.

Explore the Yucatan Region:
Chichen Itza - Among the most monumental structures within the Yucatan, the ancient Mayan ruins present at Chichen Itza are a treat to its visitors.
Uxmal - Founded in A.D. 700, Uxmal is another site for spectacular Mayan ruins within Mexico's landscape.
The Puuc Route - A meandering trail throughout the region, guests are led through a myriad of ruin sites, ancient towns, authentic haciendas, and more.
The Loltun Caverns - With a name that is Mayan for "Flower Stone," travelers can explore the intricate cavern system featuring artwork of ancient times.
Flamingo Watching and Fishing at Celestun - At the Celestun Biosphere Reserve, visitors can meander through mangrove trees and delight in a formation of flamingos.
Merida - Within the city of Merida, guests can enjoy top shopping, dining, and more, just steps away from the hotel's front doors.
Hacienda Sotuta de Peon - Built in the 19th century, visitors can explore an authentic hacienda at Hacienda Sotuta de Peon.
Snorkeling and Scuba Diving - With a variety of bodies of water and cenotes within the area, guests can marvel at the vast aquatic wildlife present within Mexico.
World-Class Golf - Just a short distance away, travelers can enjoy a sprawling Jack Nicklaus-designed golf course.