Hamilton Princess & Beach Club, A Fairmont Managed Hotel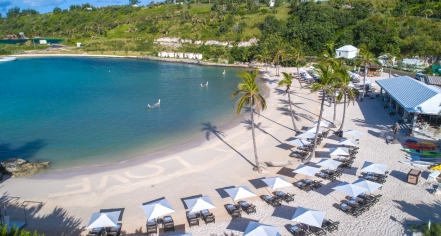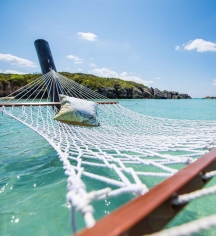 Local Attractions
Taking up 21 square miles of land, Bermuda is rife with activity and Hamilton Princess & Beach Club, A Fairmont Managed Hotel is close to attractions that will keep guests busy for days. Supreme dining with fresh seafood, museums with one-of-a-kind art, beaches all around, underground caves, and limitless tours by land, air, and sea are just some of what's available.
Bermuda Underwater Exploration Institute
Get acquainted with the mysteries of the ocean through these exhibits, which cover everything from diverse marine life to the shipwrecks of the Bermuda Triangle. Visitors will be fascinated by the range of artifacts rescued from the depths of the ocean contained in the treasure room, intrigued by the mysteries of the Bermuda Triangle, and amazed by the bioluminescent creatures of the deep ocean.
Crystal and Fantasy Caves
Discover the beauty of the natural caves of Bermuda, the Crystal and Fantasy Caves. Known for their natural limestone cave formations, these caves are named for their subterranean pools of crystal-clear water, clear enough to see down 55 feet to the bottom.
Harbor Nights Festival
From April through September, visit this festival for dancing in the street, fish chowder, and local art shows. A great way to experience the local culture of Bermuda, the Harbor Nights Festival has lively music and entertainment, kids' activities, delicious food, and stores that stay open late into the night.
National Museum of Bermuda
Visit a museum dedicated to Bermuda's maritime and island history. Located in the keep of an old British Royal Navy fortress built in 1809, the museum has a range of exhibits to fascinate visitors, including books, coins, maps, shipwrecks, and a two-story mural.